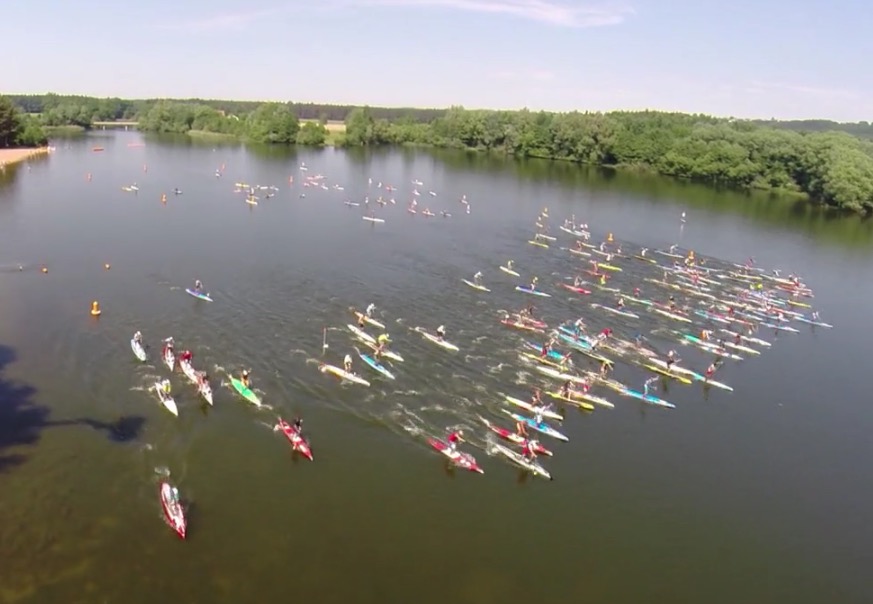 Have you ever sat at your PC watching video clips of races abroad and wondered if you could just pack up your board and go? Crispin Jones did just that for the recent Lost Mills Euro Tour event in Germany.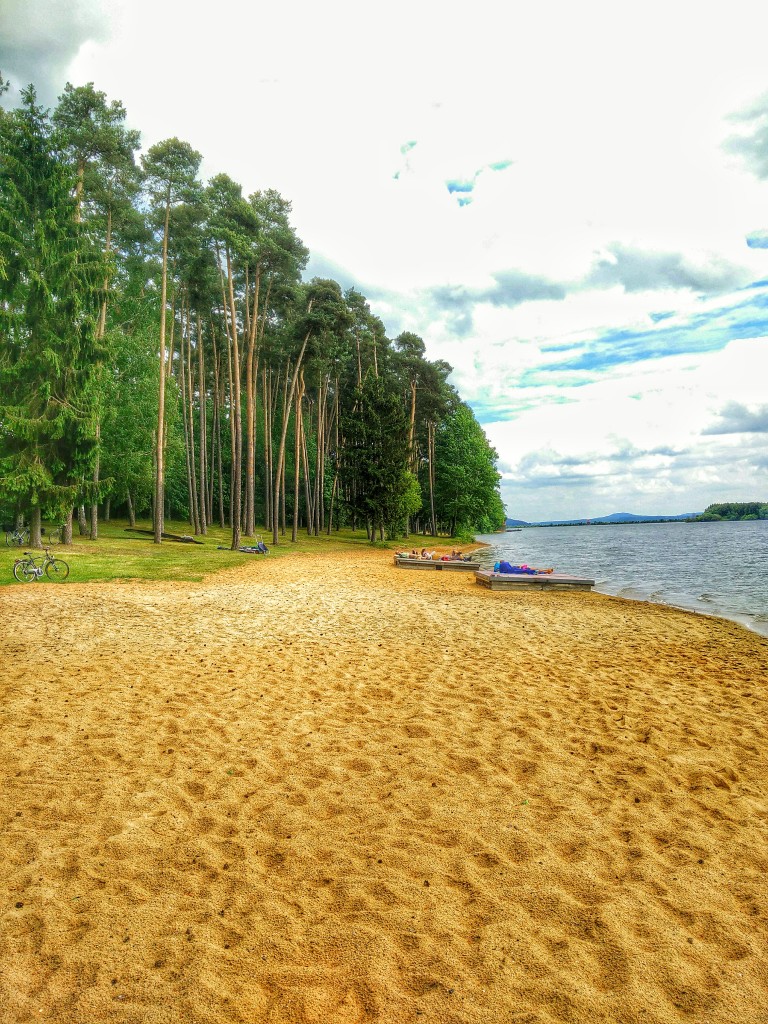 Last year I thought about the races I really wanted to compete in and what I hoped to achieve in each race. The Lost Mill's is one of Europe's biggest events, not just in terms of prize money but also in the level of competitor it attracts from around the world, because of this I wanted to experience the buzz of a top European event and see what makes it so special and appealing. However, not one for making things easy for myself I decided that I wanted to perform a little experiment.
How easy is it to enter a top international race on standard gear? And can you still compete with it?
Can it be done on a budget?
Solid board or Inflatable: This would be my first main choice I'd have to make, a solid board will always be more competitive and naturally I wanted to check my options on this first. I could drive out and take a board on the roof, however, this would cost a lot in fuel and with the added ferry or channel tunnel costs would hinder my main objective to keep within a budget. I could fly and pay to get my board added but would still require a hire car to travel to the event, or as I ended up choosing, Take an Inflatable with a 3 piece paddle.
I took out a Starboard 2014 14'x26" Astro Racer and a 3 piece alloy Red Paddle Co. Vario paddle. This would be the makeup of my standard gear which most recreational paddlers could have in their garage or boot of their car. I decided the best bet was to fly out and get a hire car, I could get a return flight from Stansted to Nuremberg for less than £100 however travelling from Devon this wasn't the easiest choice, I paid £150 and flew from Birmingham, affectively costing the same but saving a few hours driving.
In Nuremberg I hired an economy car, perfect for my needs as my board and paddle tucked neatly into the boot, alongside my hand luggage, T-shirts and shorts don't take too much room. I stayed in a Hotel around 12 miles away from Brombachsee the Event location and paid £30 a night with buffet breakfast as opposed to the Hotel right next to the lake which was in excess of £70 a night. Initially, the event was due to take place from 2-6 June so I needed a week in order to take in the full offering the would be 'The Lost Mills'
Tuesday – I arrived on the 2nd at Brombachsee to find the event was going to be compacted down to just the 4-6th, no big issue. I had a car and board and time to explore. I pumped up my board and decided to scope out the lakes that would play host of the main event come Saturday.
Wednesday – I travelled 20km North East of Brombachsee to another Lake called Rothsee, this also was split into 2 parts with a cycle lane dividing the lake and acted as a good training practice ahead of Saturday.
After exploring the entire lake I spent the rest of the day exploring some of the history of the surrounding areas. Small villages and towns with forts and castles littered the area and impressive buildings and market stalls lined many of the streets of these picturesque German Towns.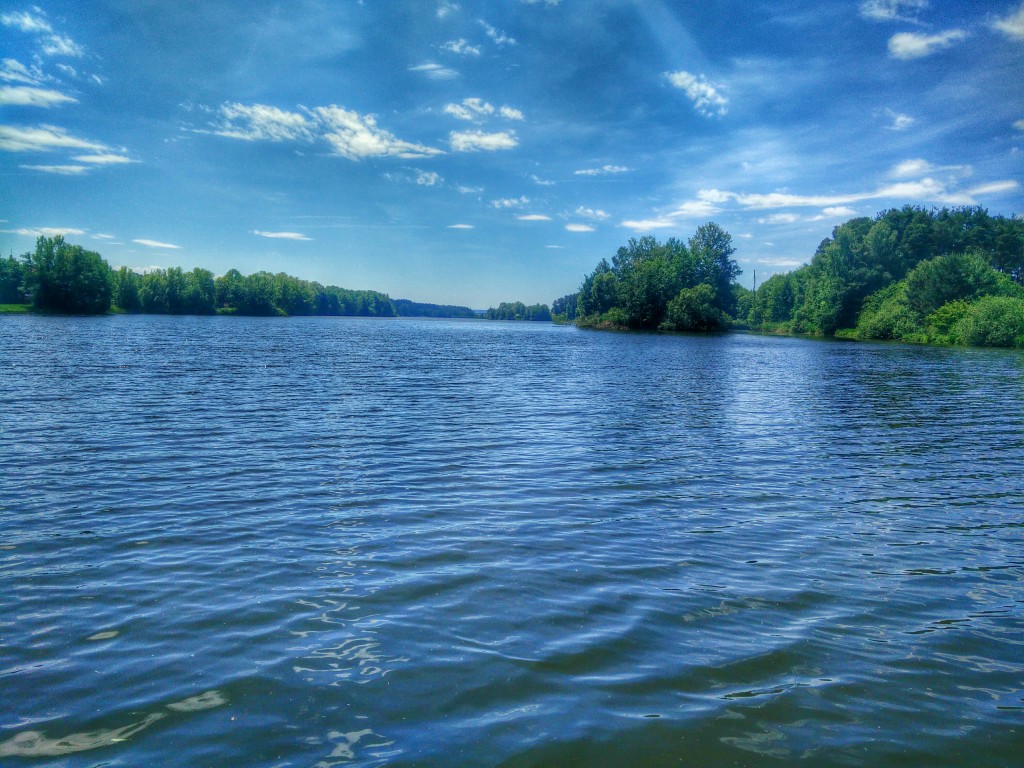 Thursday – The Parallel Salome wasn't due to take place till 13:00, so I arrived a few hours early in order to prepare. To my horror they had re jigged the event times/activities again and the registration for the Fastest Paddler on Earth had closed at 09:30 (I arrived at 09:50 and was unable to compete, despite trying to argue the fact they had changed the times) Such is life though, I took to the water and witnessed some of the most impressive sprint work from the world's best, including some on the UK's top racers, Ryan James and Pete Holliday. Unfortunately unable to qualify for the next round the guy's paddled with everything they had but the level of competition was staggering, perhaps not being able to compete on my inflatable was a blessing in disguise. I spent the rest of the day taking in the atmosphere of the event and chatting with some of the top names in our sport.
Friday – Parallel Salome, take 2. This race format is certainly a thrilling form of race, short, fast paced and technical. 2 identical courses mirrored, with 6 buoy turns but essentially a sprint. The inflatable actually held its own in this format, what it lacked in speed in made up for in stability for step back turns. I was unfortunate to not progress to the next round having been cut up across the line, but I didn't feel having an inflatable for limiting me from competing in this race. Another chilled out afternoon in the Sun, mentally preparing for the main event on Saturday, watching Electro boards blast round the course once the Salome's had ended.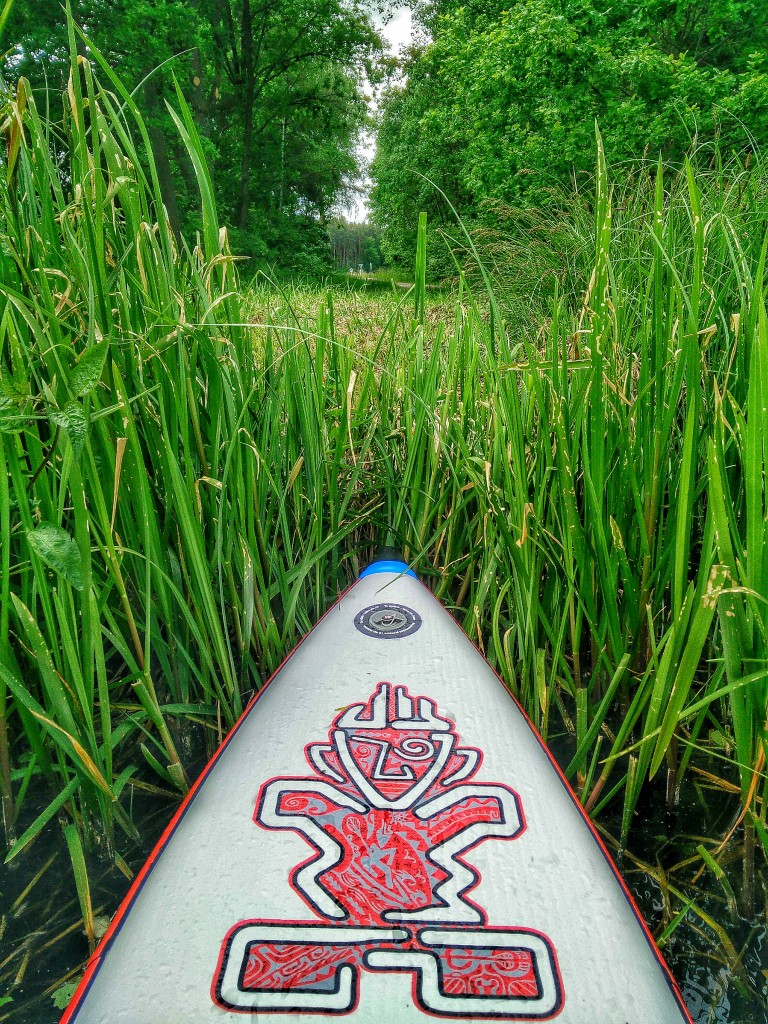 Saturday –   The Lost Mills, Feeling good about a distance race which I prefer over sprint work any day I set about my preparations alongside some 130+ paddlers from around the world. I patched up my inflatable which had sustained a minor leak along one of the seams and tried to keep hydrated. The air was still, the lake like a mirror and the sun was blaring down. As I lined up amongst Carbon race boards or various designs and makes I felt a little out of place, there were only a hand full of other inflatable's in the line up but I would give it my all. The pace off the start was something else, the water turned into a cauldron of bubbling water but my inflatable just hugged the surface and I never felt unstable even on a 26" wide board. I got my racing head on and started clawing back some lost positions. By the time I got to the portage It felt as though almost everyone was ahead of me, I ran the 150m gap and threw myself onto the big lake and got into a draft train with Moutsakos Christian, we worked together and clawed back valuable places, whenever he tired I would take the lead for a sprint in order to try and catch the next group in front, he would then take over to maintain a good average pace. The heat was the real issue though, 32 Degrees was taking its toll on guys from Hawaii, Australia and Spain, us UK paddlers really struggled but fought on with true British grit and determination. As I passed group after group of paddler and I received both words of encouragement as well as some unhappy words as my Inflatable cruised past, all in a good natured tone though. The end of the race couldn't come soon enough, I had spent all off my hydration (1.5L) and finished the 18.69km course in a little over 2 hours 7 minutes, finishing in 54th place.
Considering the field of competitors and boards I was up against I couldn't have been more stoked to realise that my initial goal of competing on the international stage on 'Stock Gear' had paid off, true I was never going to bother the likes of Connor Baxter or Casper Steinfath but I certainly held my own and showcased that you don't need to have the best gear out there to turn up to big events, enjoy the atmosphere and witness true sportsmanship and friendships that the world of SUP can offer. I implore that more people truly don't feel intimidated to jump on a plane with an ISUP or in the car and experience these events for what they are, great fun and a major life experience.
Sunday – I finished up the week like just as I started, Exploring more lakes around Germany, this time taking in Muhr Am See, a fantastic lake to explore with plenty of wildlife, also the paddle proved to be a great stretch out before headed back on a plane to good ole Devon.
My entire week's 'Holiday' cost me £500, plane, hire car, Hotel, event tickets. What I learnt and experienced in that week well exceeds that! See you on the Water!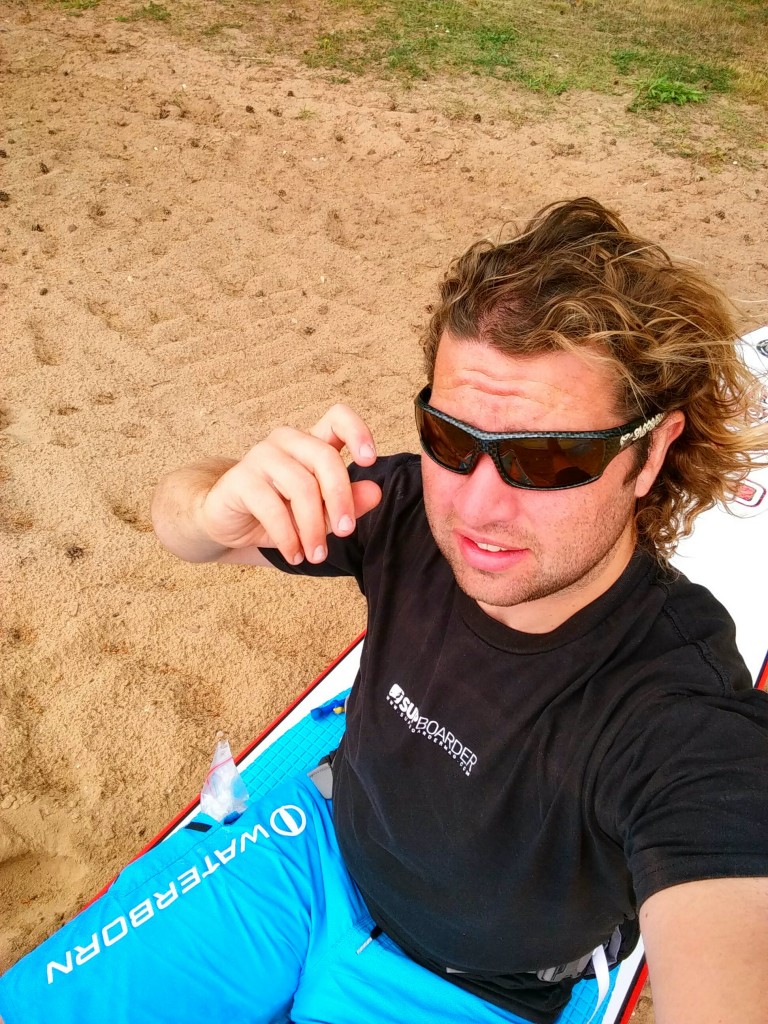 Words and Images: Crispin Jones
Events, where ever they are do not have to be all about the racing. Any event away from your local area can be about exploring and finding new places to paddle, new friends to paddle with and memories to keep forever. If you want to find out more about Crispin and Waterborn SUP in Kingsbridge check out their Facebook page or their website  Waterborn SUP.