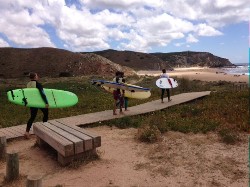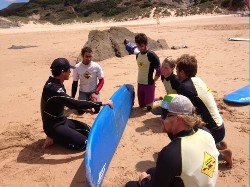 Portugal – New Regulations for Instructors
Portugal is aligning to the new European Union educational standards for sports instructors.
At the moment, there is a transitional phase, so ASI instructors can continue to work within Portugal.
ASI is working with the Portuguese Sports Agency – IDPJ ( Instituto Português do Desporto e Juventude) to provide additional upgrade requirements for currently accredited ASI Instructors.
ASI instructors can enrol in the Level 1 Surfing Instructor workshop and surf rescue as these will still be required.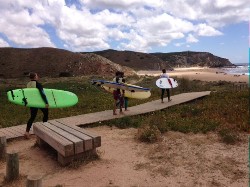 Portugal Algarve Surf SUP School Permits
Permits for Surf & SUP schools to operate in the Algarve close on 25 February 2015. The primary aim of the legislation is to avoid conflicts between surf schools and to ensure safety of all beach users.
For purposes of permitting the area of surfing training period is considered between June 1 and September 30.
For licensing purposes during the bathing season were created 4 groups beaches
a) Group A: Arrifana Beach and Mulberry Beach
b) Group B: Amado Beach and Cordoama
c) Group C: Odeceixe / Monte cleric / Valley fig / Bordeira / Castelejo / tipredhead / Bunk / Vat / Mareta / Barranco / Zavial / Cabanas Velhas /Burgau / Light / Port of grinding stones / Meia Praia.
d) Group D: Valley of Men / Carriagem / Channel / Murração / belly / Awning /Whaling / Martinhal / Ingrina / Furnas / Figueira / Salema / Boca do Rio /Canavial / Camilo / Dona Ana / sprocket / Potatoes
All Instructors must hold relevant instructor qualifications.
Licence is valid for the period from 01 June 2015 to 31 May 2017
Application is made to the Captain of the Port of Lagos.
See Information at:
Edital 003-2015 criterios de licenciamento surf
Edital 002-2015 Foracao Surf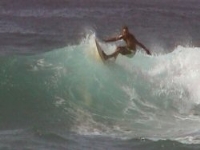 ASI Level 1 Surfing Instructor workshops
Portugal is the ideal location to gain your ASI Level 1 Surfing Instructor qualification. Next workshop is 31 Jan – 2 Feb 2015 in Sagres, Algarve. It's a charming small town, known for its great waves and mild weather conditions – which makes it the ideal get way from the northern hemisphere winter.
Getting there is easy, with flights to Lagos, only 1 hours drive from Sagres. Participants have previously attended from UK, Europe and also USA.
Your Trainer is ASI Level 4 Master Surfing Coach, Sergio Brandao. He's a local with extensive experience as owner of surf schools, surf camps and an elite competition coach, having developed many surfing champions.
You can also complete your surf rescue and senior first aid qualifications at the same time. And Sergio can assist with accommodation and completing your practical hours at local surf schools.
Portugal more info and enrollment…
ASI conducts workshops in locations throughout the world.
See the ASI website for workshops in:
Australia
Asia-Pacific
UK
USA-America's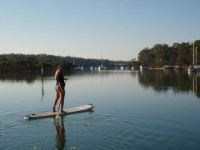 ASI Stand Up Paddle Instructor Workshops
ASI is conducting SUP Instructor workshops in Portugal. Level 1 SUP Instructor (Enclosed Flat Water), Level 2 SUP Instructor (Exposed Waters), Level 3 SUP Instructor (Beginners Surf), SUP Instructor Water Rescue. Various locations.
ASI conducts SUP workshops in locations throughout the world.
See the ASI website for workshops in:
Australia
Asia-Pacific
Europe
UK
USA, Canada & America's