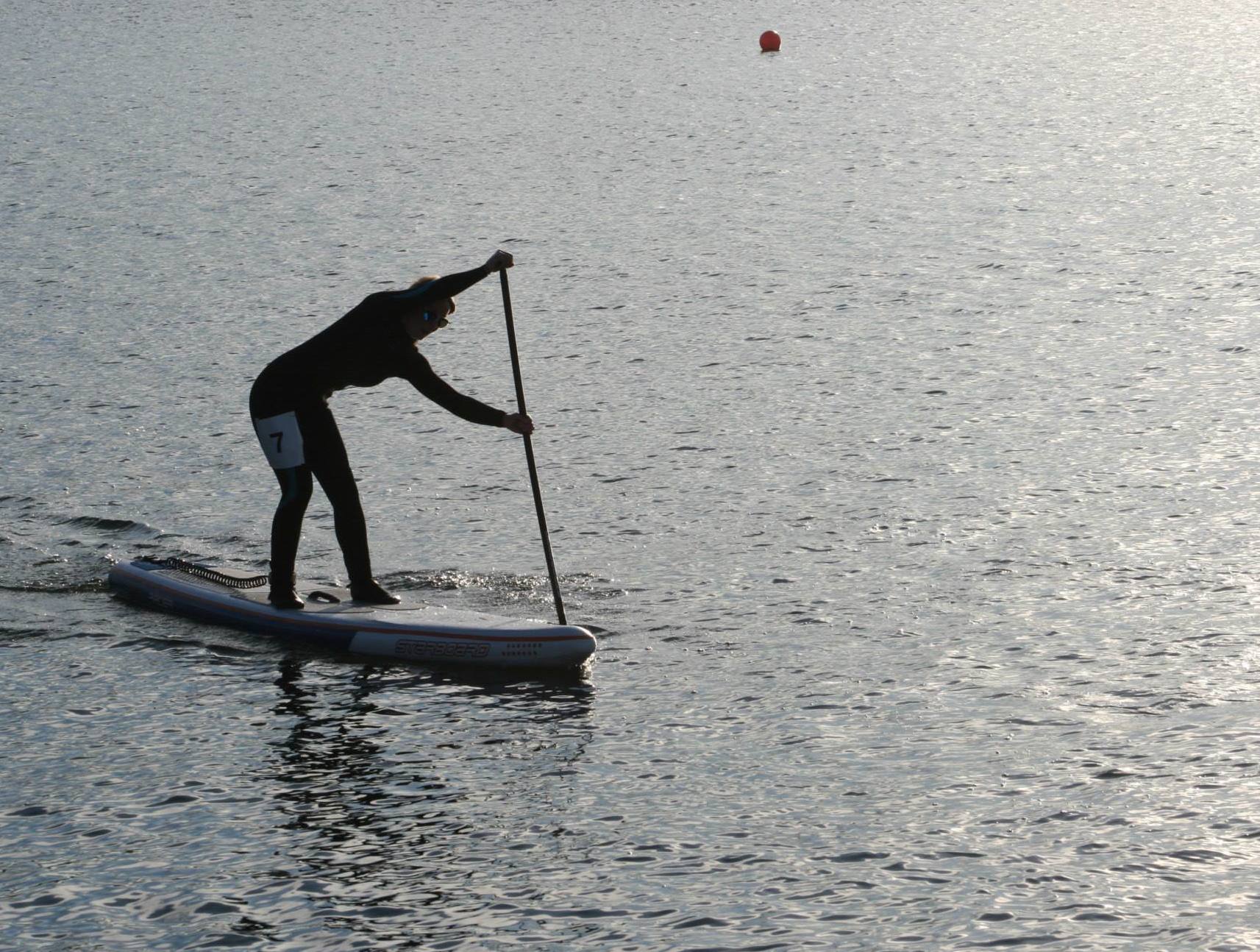 Northern SUP Winter League – Race 1 – Inland SUP, Birmingham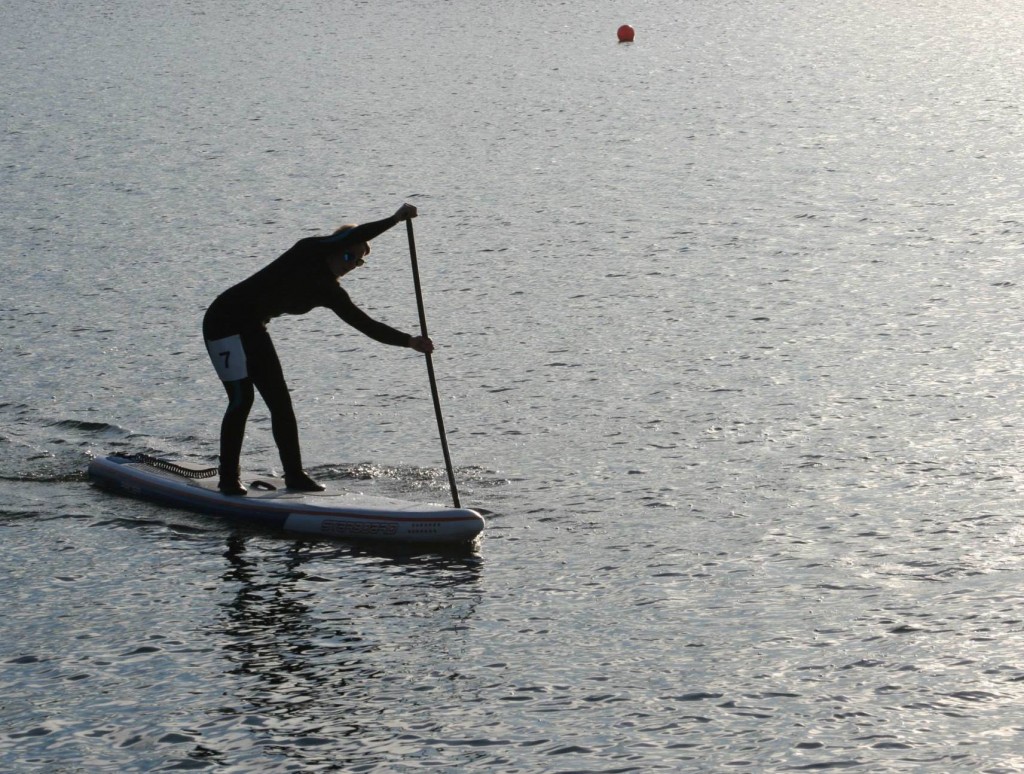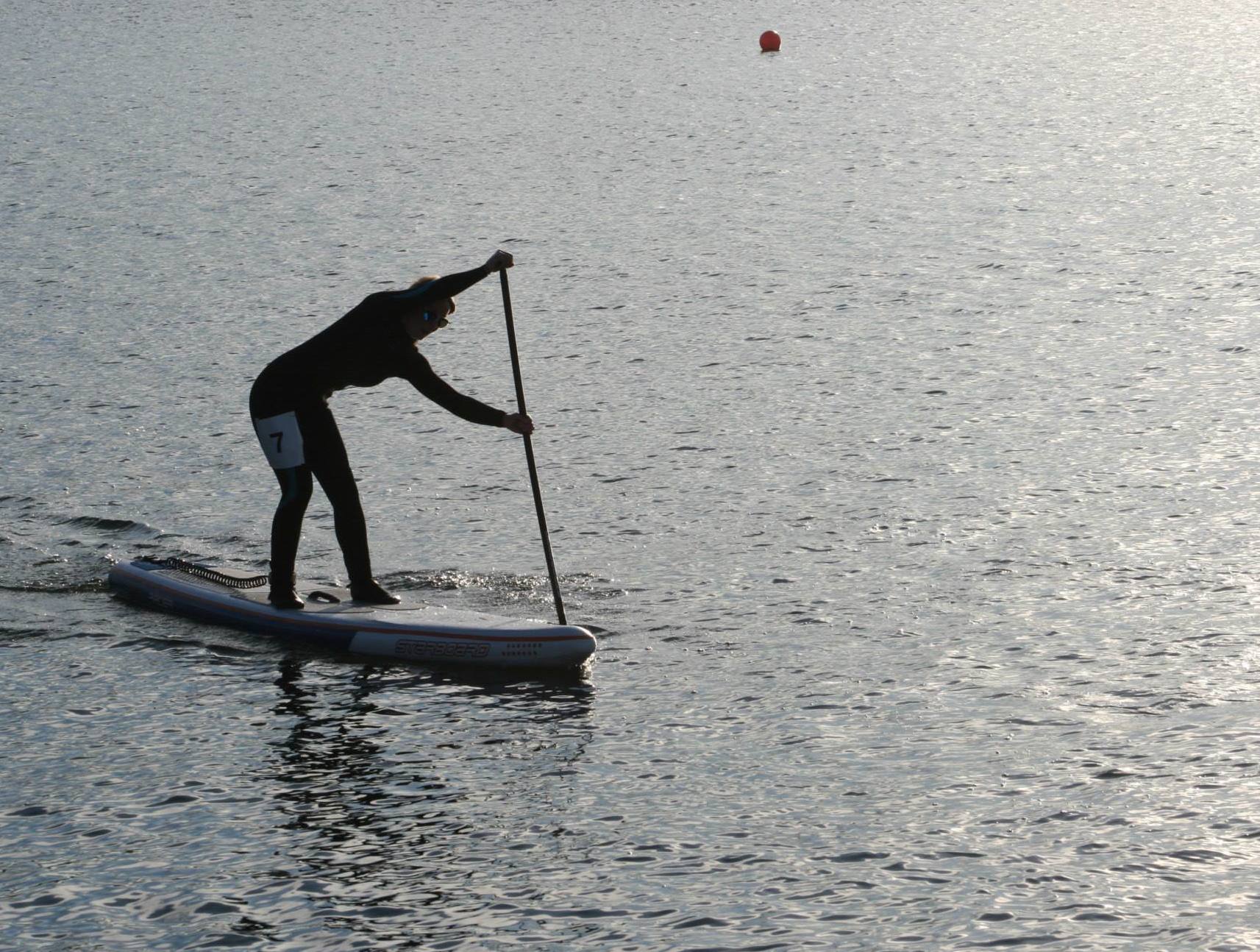 Keith from Inland SUP updates SUPboarder on last weekend's racing from Edgbaston:
The idea of a northern SUP league was formed between some of the key sup club/group leaders in the north having observed that many of the main races were in the South and there weren't any local level races to feed into the UK SUP series.
The first race was hosted this weekend at Inland SUP, the weather in the lead up to the race was very uncertain but in the end we had a full variety of weather on the end; bluebird skies, sleet, rain, snow and luckily for the photos the race was conducted under blue skies and bright sunlight.
16 hardy paddlers travelled from near and far to compete in 3 classes on the 3km course; 2 laps around the reservoir. First off were the all round class and after an uncertain start paddlers soon found their stroke rates and settled into a great pace. Next was the 12' 6" fleet and the 1 14' competitor, a definitely more organised jostle to the first buoy ensued with no-one keen to take a dip into the near freezing water.
The all round fleet was dominated from the 2nd buoy by a red-faced Dave Turton whose consistent stoke rate kept him clear at the front. The 12' 6" race was dominated by Jamie Harman, a familiar face on the national race circuit; Jamie very graciously removed himself from the prizes. This left Mark, Lucy and Dave in the medals.
The event itself was established as a fun way to experience racing and the following wacky races certainly put a few smiles on people's faces. The tandem SUP races to a buoy and back were won by Lucy and Claire who managed to stay dry (and paddled the board the right way in the final).
My thanks go to all that came along and took part and those that helped support the event. The next race will be at SUPNorth in Southport on 15th March, details here on SUPboardermag soon.
The results from the race can be found here.