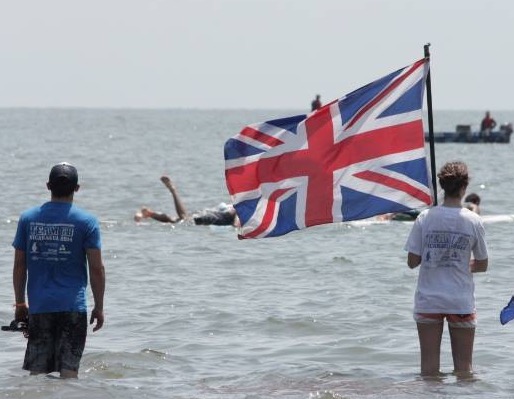 This week TEAM GB was selected to represent Great Britain at the ISA paddle board worlds.  Due to numerous issues throughout the season the selection has been made in far from ideal circumstances and therefore created some confusion.  SUPboarder has investigated to offer the facts on the process applied to make the selection for the 2015 TEAM GB.  
ISA RULE CHANGES
This year the ISA have increased the team numbers allowed from 9- 12 (8 men, 4 Women) allowing TEAM GB to send the biggest ever team to compete in SUP Surf, SUP Technical Racing, SUP Distance Racing, Prone Technical Racing and Prone Distance Racing, the team will also compete in a relay event.
With the increase in numbers this has made selection even more competitive, but also allows TEAM GB to get more athletes on the world stage representing GB.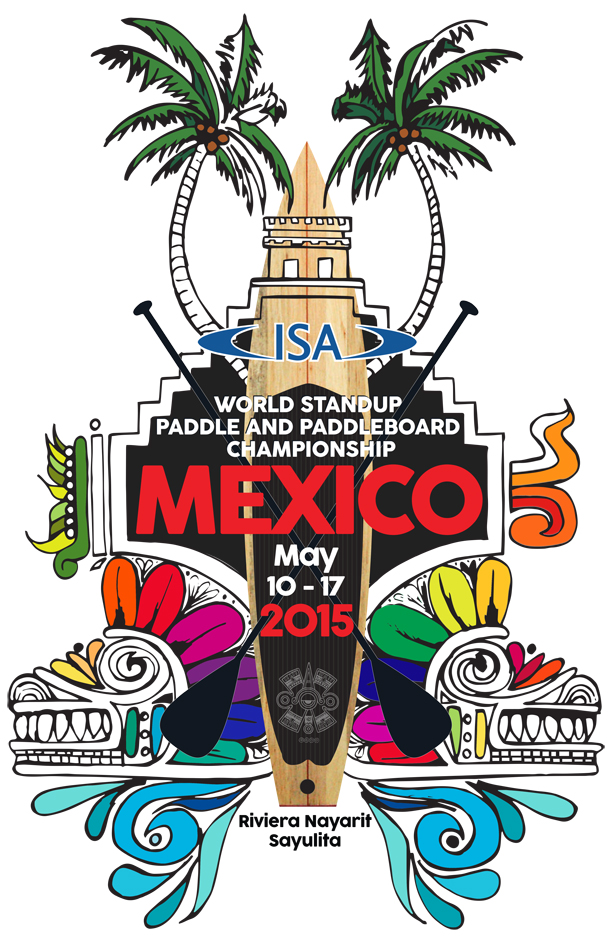 UK WORLDS SELECTOR RACES CANCELLED
Due to there being nothing set firmly in place for SUP race selection at the beginning of the 2014 season and the cancelling of BSUPA selection races, the selection commitee were faced with a need to 'retro engineer' a selection policy which is as fair and robust as possible.
Due to the work of UK SUP there has been a set of races this year to allow the committee to select a team, but they have had to recognise  that racers who had intended to move across from 14′ to 12'6″ boards for ISA Worlds selection races have been denied the opportunity to do so this year and so their ability must be taken into account when making the selection.
Its important to note here, that the ISA Worlds is competed on 12'6 race boards only, but the UK SUP Series in 2014 included both 12'6 and 14′ classes.
TOP ATHLETES IN EACH CLASS
The winners of the UKSUP 12'6″ and 14′  were Ollie Shilston, and Marie Buchanan in the 12'6 class and Ryan James, and Jo Hamilton-Vale in the 14′ class.  This fills the female SUP racing allocation of 3(1 of the women paddler allocation is for a prone paddler) so for the men the next paddler selected was the next highest available 12'6″ paddler as this would be deemed the best medal prospect due to being the same class as paddled in Mexico.  This paddler is selected as Andy Joyce.
The TEAM GB SUP SURF team selection has been taken from the BSUPA National final at Watergate bay and although this was a stand alone event it was run well and was in line ISA rules and judged by qualified and experienced ISA JUDGES.  The results were:  Mens 1st Matt Barker- Smith, 2nd Place Glynn Ovens and 1st Women Holly Bassett.
Along with the 2 Male Surf paddlers and 2 Prone Paddlers this brings the male team up to 7 people. With the ability to take an 8th person as stipulated in the rules it was deemed prudent to take an additional paddler who can back up the surf and race team as well as fulfil the relay slot so they get to race in Mexico.  This paddler would ideally be someone ranked highly in both surf and racing and so Aaron Rowe has been selected as a competitive paddler in both the race and surf disciplines.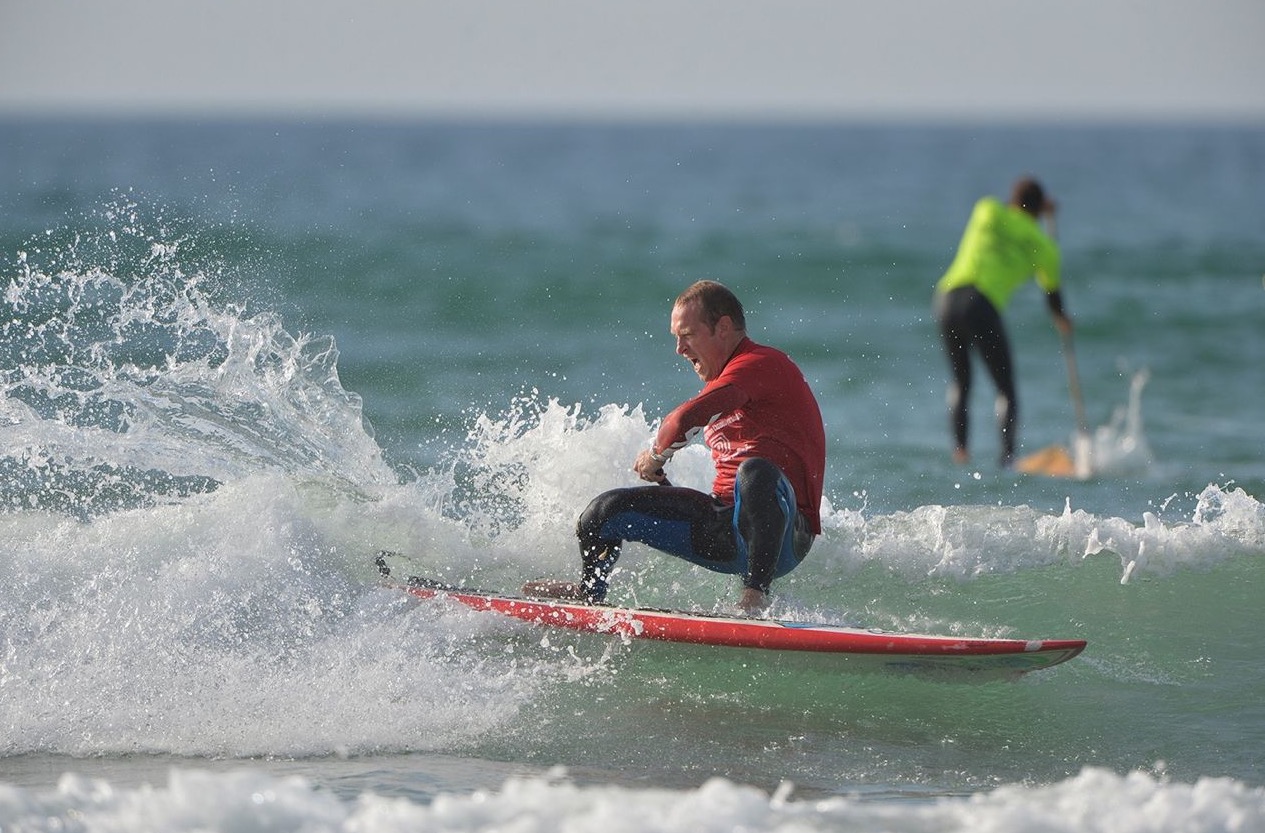 ALTERNATIVE SELECTION PROCESSES
One option for selection might have been running an invitational event to make the selection in lieu of the process being clear, however, the season finished many months ago and many athletes have not been training for such an event which would make this process unfair.
AGREED IMPROVEMENTS
The selection process needs to be cleaner and clearer for next year, 2015 events have unfortunatly required some 'Retro engineering' of a team due to the lack of a defined selection process and cancellation of selection events.  Understandably this will be upsetting for some athletes who have missed out on team selection this year but the selection has appeared to have been made with logic applied in difficult circumstances.  The selection committee have expressed that the 2016 process will mirror the ISA format, class size and water locations in addition Surfing GB, BSUPA and UK SUP Clubs are all keen to get this process agreed and in place by the end of January 2015 as its extremely important that athletes can chose their classes for the 2015 now in order to begin training for the 2016 worlds selection series.
TEAM CAPTAIN SELECTION
To help guide the team a surf and race team captain has been selected as Matt Barker-Smith for Surf and Oli Shilston for all racing disciplines.  These two individuals both have experience of two previous world championships putting them in good positions to take on these roles.
PROCESS SANCTIONED BY BSUPA
This years selection process by the selection committee has been officially sanctioned by BSUPA who hold the decision to select TEAM GB in consultation with SURFING GB.   SURFING GB are happy with this decision.
Hopefully these facts help to make the 2015 selection process more transparent – lets hope the lack of clarity is a teething problem due to the extremely encouraging fast growth of SUP in the UK.  
To read the full Team GB selection press release click here .