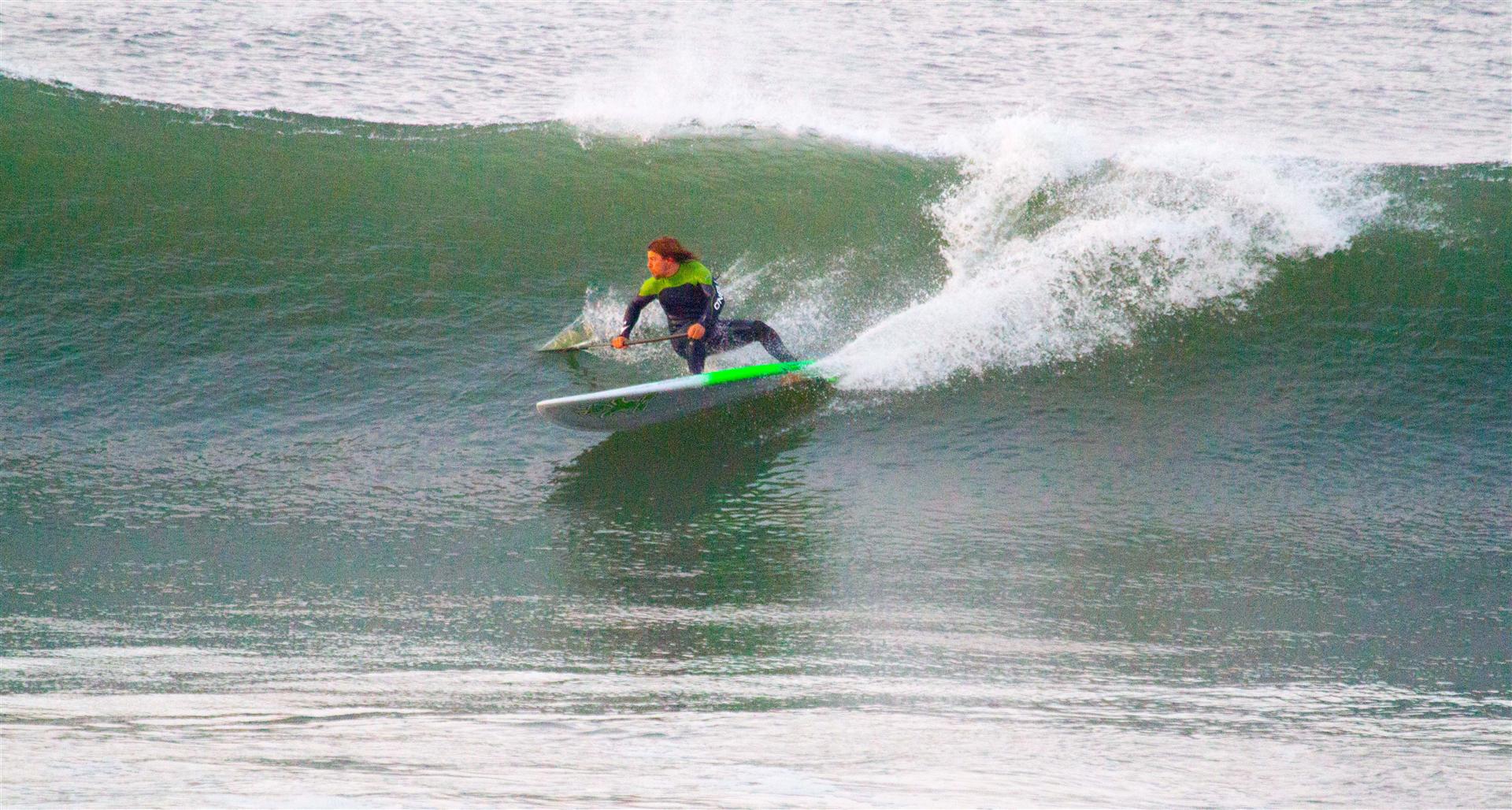 A review of the 2015 Starboard Pro 9'0" x 29" in brushed carbon construction by Starboard rider, Finn Mullen.
9'0" pro boards have always been a funny one for me, weighing 85-90 kgs depending on my chocolate consumption!, the 118L volume is spot on for a stable wobble free session but I seem to spend more time on my smaller or bigger boards. The new 2015 9'0" pro has changed all that, I now seem to spend more time on the 9'0" than any other board!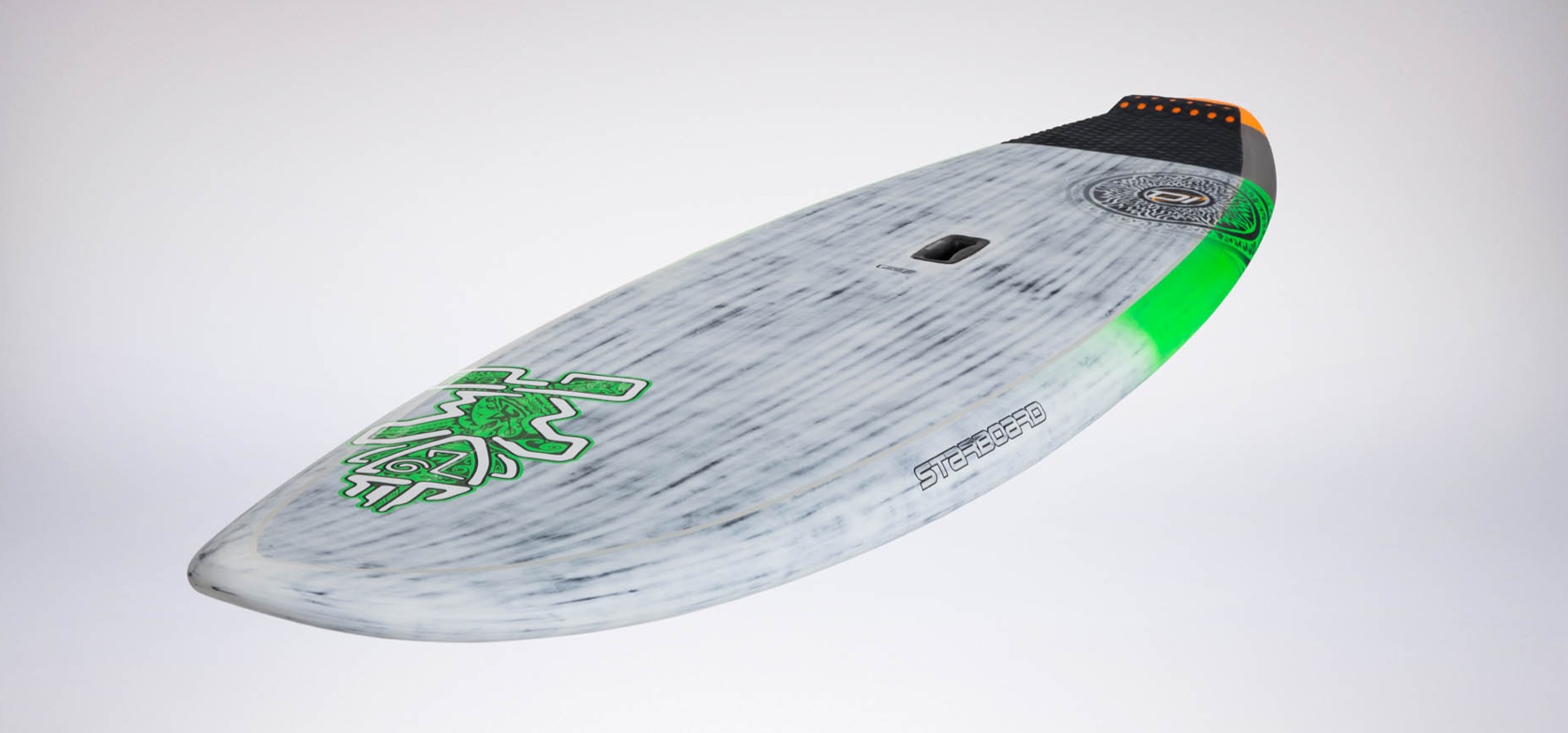 So what makes the difference, well although the board looks super rad this year with a really finished look to it (improved paint job and supplied tail pad) the actual board shape hasn't changed from 2014. There has been however a change in the fin positioning, which although subtle has delivered a marked increase in performance. For 2015, the forward side fin boxes have been moved back around 4cm and the rear main thruster fin box is shorter with the rearmost edge of the box around 3cm further up from the tail. In short the distance between the side and rear fin in thruster set up has been reduced to bring them closer together. It definitely seems to have given the board an extra top and bottom gear, drive/acceleration is much improved particularly on the backhand yet it retains that ability from 2014 to squirt on a bottom turn when you need a fast but small change in direction to squeeze round a section or tuck up into a cover up. Off the top, the board feels more agile than its length would suggest and is really the advantage of a well designed board in this size for heavier riders – you have all the advantages of stability and ease of catching waves of the long 9'0" waterline but as soon as you are on the tail the board feels fast and lively and you don't feel like the big guy with the big board anymore! Glide into waves is really good, the board planes and tracks easily and you soon find yourself wanting to challenge your take off to be deeper or bigger !. Size and power are definitely no problem to this board and in fact seems to thrive the more you throw at it, the rocker line has a good blend of speed and control and the new fin positioning makes you feel more solid and confident underfoot with improved security in bottom turns. This is a good board to also have as a step up in your quiver for bigger surf.
I guess what has kept me on this board a lot recently though is just how easy it is to use, if you are a bit tired after work or it looks tricky to catch a wave then this board is your go to. The stability and ease of paddling keep your wave count high which is what keeps us all stoked about SUP after all.
You can also have a lot of fun on this board – it can cruise along a wave just as easily as rip on it and funny enough it is actually pretty easy and tempting therefore to hang10 on (or more like 5 and 3/4 in my case).
It also makes a great tool to explore uncrowded peaks or breaks as it covers ground and long paddle outs quickly but delivers performance when you get there. Finally one other big plus worth mentioning for 2015 is the new handle, wow, you know that feeling when you crash onto a big comfy chair – yeah that's what this is like for your hands! Makes the board so comfortable and easy to carry – whoever designed this- thank you, I now want you to design the ultimate post surf couch to crash on!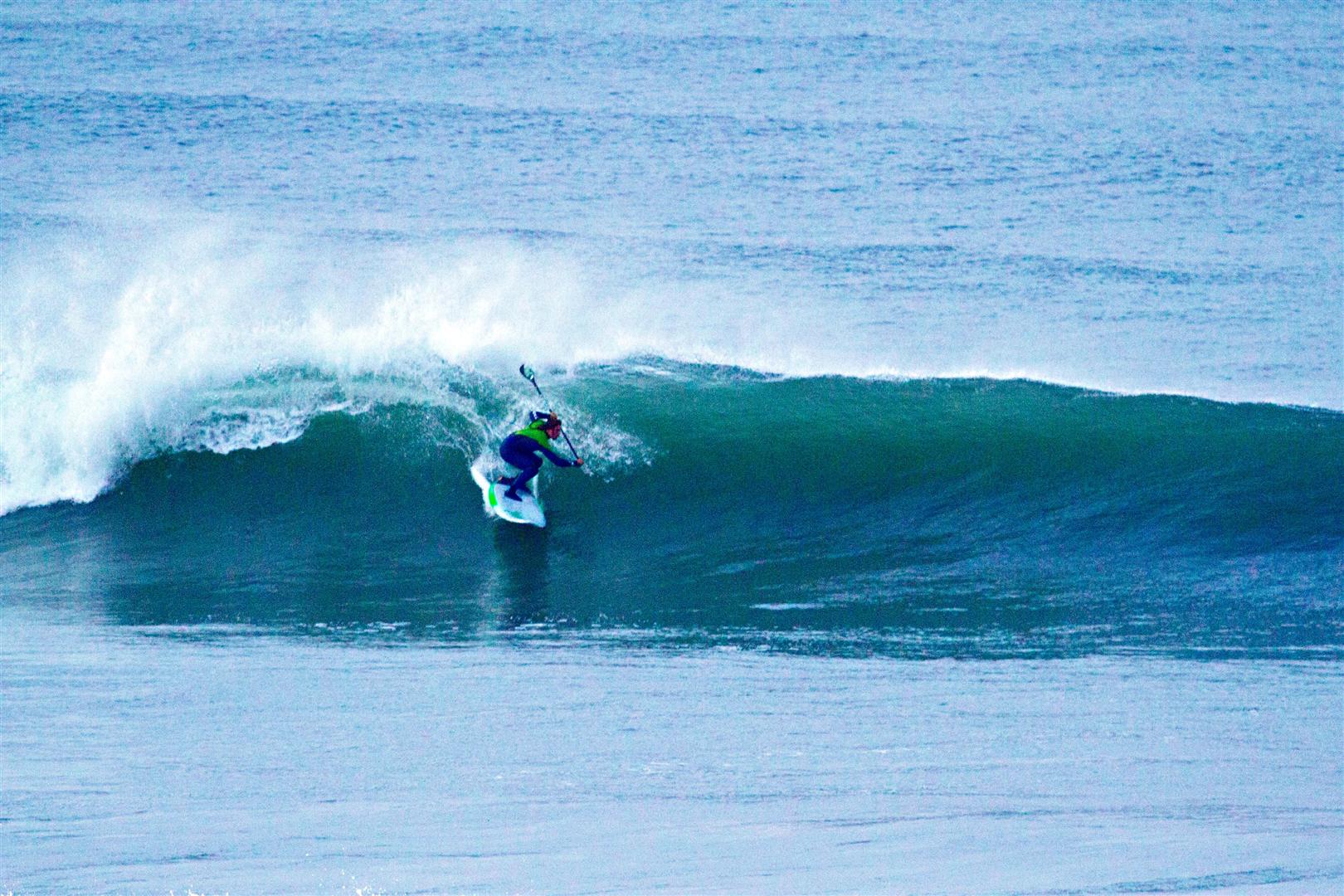 Smaller boards like the 8'5 pro will always be more throw around but in summary if you want a good mix of performance and stability in a board primarily for good surf the 2015 9'0" pro is a big tick !

For more information about the Starboard Pro range click here and to find out out Irish SUP legend Finn Mullen visit his Starboard rider profile page here.