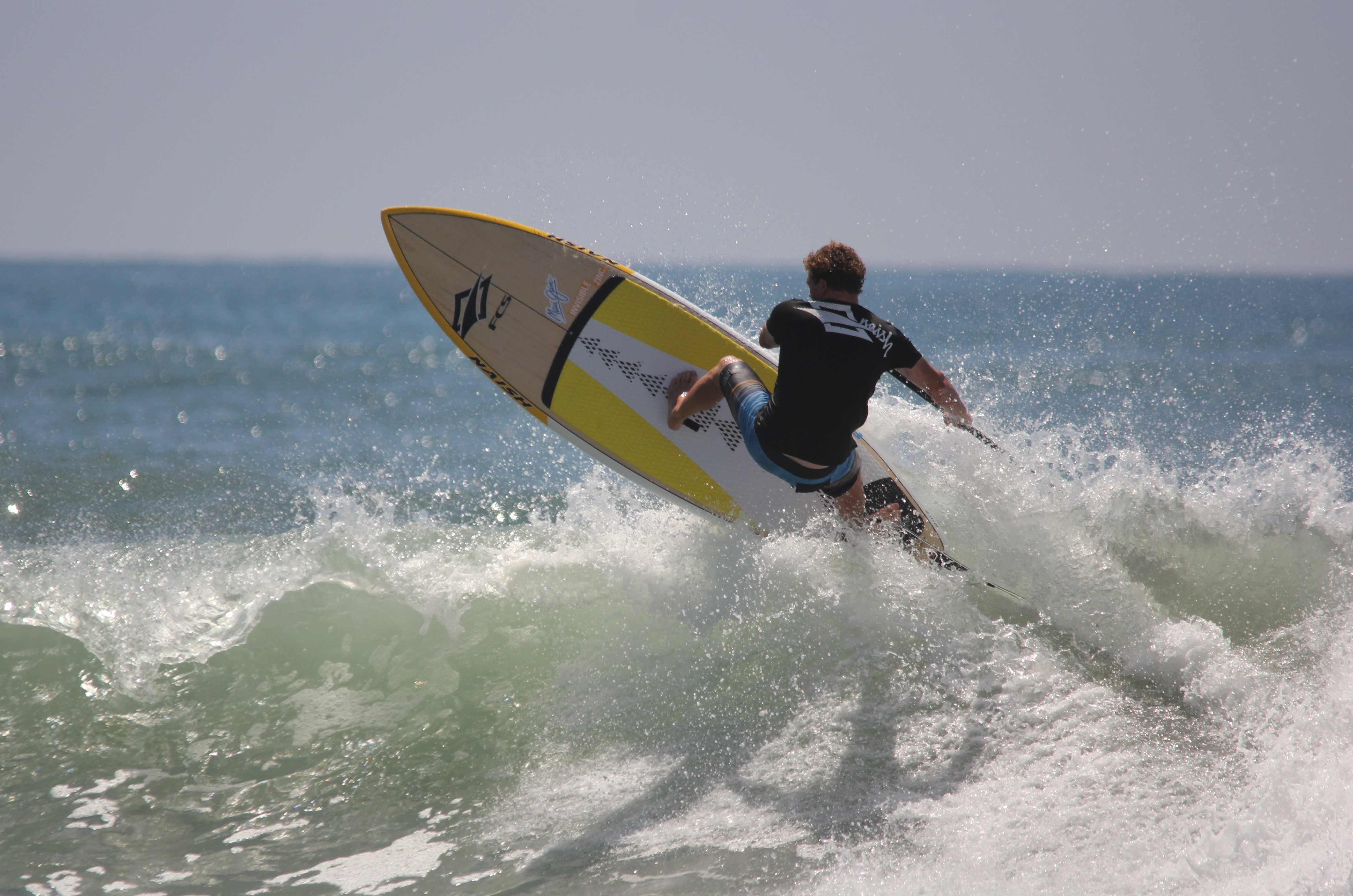 Auzzie ripper Beau Nixon talks to Reuben from SUPboarder about his SUP life and how there's more to SUP than just surfing and the Stand Up World Tour. SUP exploration is a real passion of Beau's and he believes every SUPboarder should give it a go…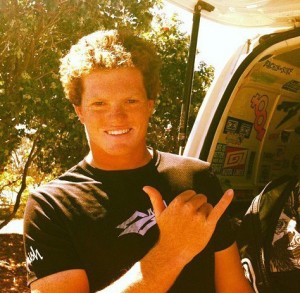 SB/Tell us about Beau…
BN/I am 23 years of age and currently live in Tweed Heads, New South Wales, Australia. Growing up in a town called Toukley on the NSW Central Coast, I finished my high school years and moved to Tweed Heads for university studies where I completed a diploma of sport management (surfing studies) specifically aimed at the surfing industry. Being so close to the Gold Coast with the endless amount of world class point breaks definitely makes it a playground for fun in the ocean. You will most probably find me Stand Up Paddling at Currumbin on the Gold Coast, but there are so many good waves in the area.
SB/When and where did you first get hooked on SUP?
BN/From the first time I tried Stand Up Paddleboarding, I was hooked. I first picked up a paddle about 6 years ago whilst on a family holiday on the Mid North Coast of New South Wales. One of my father's friends had a Stand Up Paddleboard he made himself, so I asked if I could have a go. I remember the surf being 1ft and it was really windy, blowing onshore. So I'm knee paddling out to the waves on an 11ft board and I couldn't, not even for a few seconds stand on the board. I didn't have fun at all. You may have said I hated it! But I saw a great challenge and went back the next day to give it another go and the love of the sport grew from there.
SB/What sports did you do before you started paddleboarding and what sports do you enjoy now?
BN/I was really into the sport of golf, and it was a major part of my life until age 13. Although, I did still surf a longboard occasionally with my father through my younger years. At about 14, longboard surfing took over as my preferred sport and I started to get into the competitive side of surfing. Stand Up Paddle surfing came into the picture when I was 17 and I was mostly just enjoying the break from riding a longboard. I still play a game of golf here and there, but only socially with friends. It's such a frustrating game…
I live, breathe and sleep surfing, so its pretty much the only sport I involve myself with. I really enjoy surfing all types of crafts whether it be SUP, longboard, shortboard, bodyboard or bodysurfing.
SB/What different disciplines of paddleboarding do you do and which is your favourite?
BN/I have been primarily focused on my SUP surfing career up until recently where I have devoted much of my time to flat water paddling adventures through my website donotfollow.com.au, more on the new venture soon. I have occasionally delved into SUP racing in a few local competitions here in Australia. Growing up as a surfer, I feel really comfortable in the ocean and love the feeling of riding a wave, so if it came down to it, SUP surfing is my favourite discipline.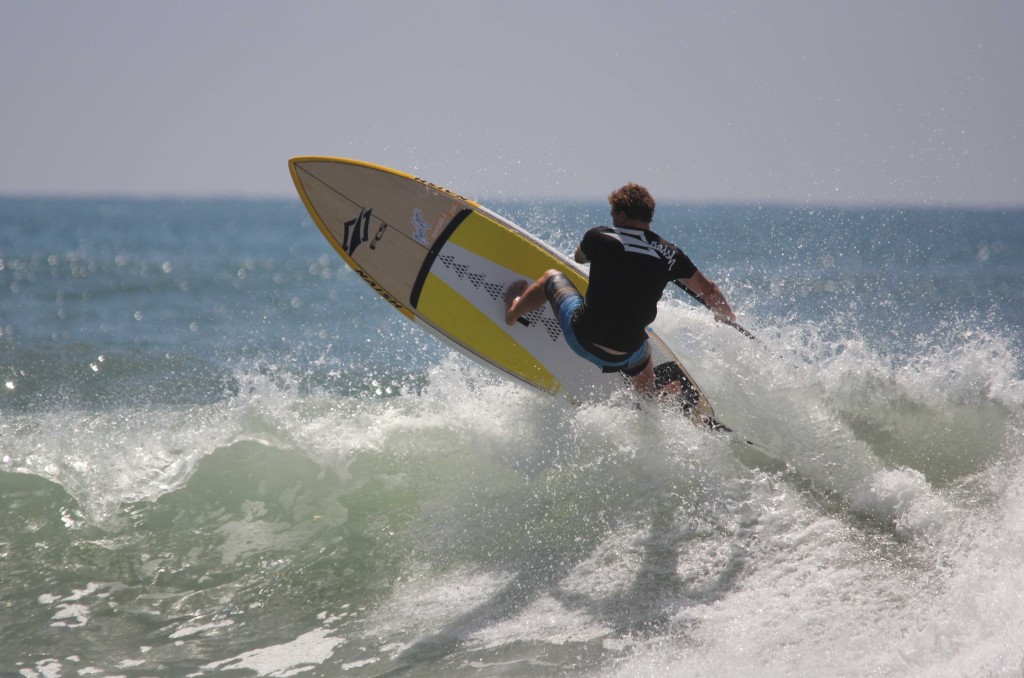 SB/What is your biggest SUP achievement to date?
BN/I have been very grateful to have a few big achievements in my career so far. In 2012, I won the National Championships in Australia. Last year I was voted SUPconnect's Man of the Year, and finished 9th in the rankings for the Stand Up World Tour of surfing. Also representing Australia for the past two years at the ISA World SUP Games where Australia took home the gold medal both times.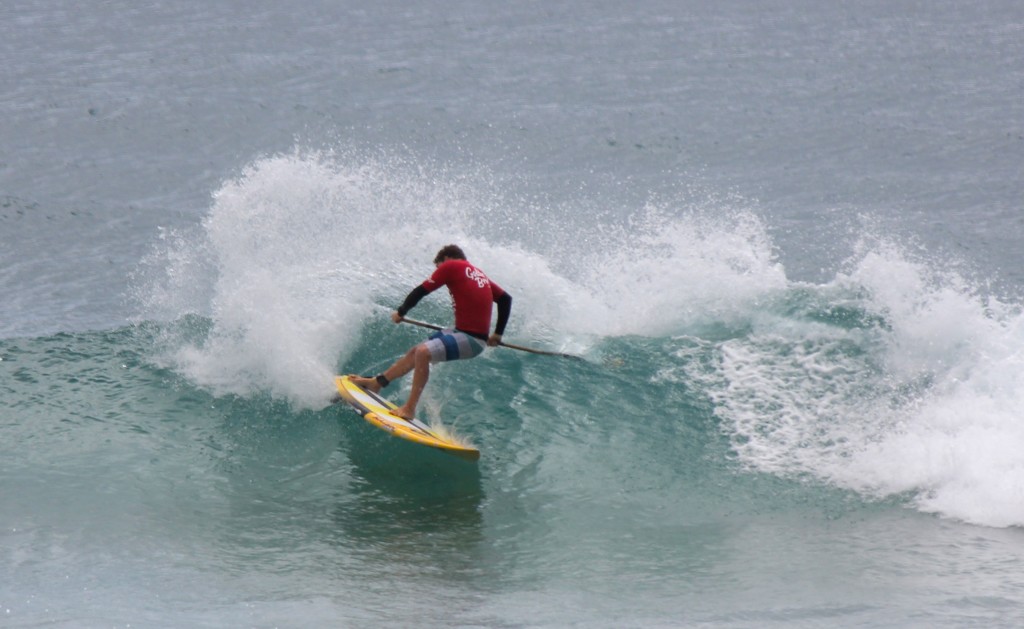 SB/Tell us more about your new venture 'DO NOT FOLLOW'
BN/I wanted to push the sport in new directions and promote the lifestyle that Stand Up Paddling embraces. The idea developed into creating a blog/website that not only promotes the SUP lifestyle, but captures the essence of being an individual.
"Do not follow where the path may lead. Go instead, where there is no path and leave a trail" – Ralph Waldo Emerson
DO NOT FOLLOW features flat water and surf Stand Up Paddle destinations from around the world, and is combined with many other interesting things I find throughout my travels and in everyday life. Get out and carve your own life adventure.
The paddle adventures are aimed to encourage anyone at any any skill level to get out on a SUP and into nature for a few days. The adventures also relate to kayak and canoe paddlers, along with other different types of watercraft. On all of the paddle journeys, I am using an inflatable Stand Up Paddleboard and incorporating the use of public transport to showcase the ease of use an inflatable can give you. Most people seem really excited to see a SUP paddling along the rivers, and it's surprising how many people have never seen a Stand Up Paddleboard, so it adds another dimension to paddle exploration.
SB/Where are you wanting to explore next and what spot is at the top of your SUP exploration list?
BN/The first featured installment of DO NOT FOLLOW was a 64km paddle over 4 days along the Hawkesbury River, just outside of Sydney, NSW Australia. I have already completed quite a number of other adventures that are in the process of editing and due for release quite soon. The next adventure to be released is a four day dog friendly paddle along the mighty Manning River in New South Wales, Australia. The next planned adventure is in the United States and I'm really keen to get moving on this one. I won't give too much away now as you'll have to wait until it's released on the DO NOT FOLLOW website, however I can tell you it incorporates the use of jet boats, and paddling along one of the most scenic waterways in the USA. So stay tuned!
In terms of my SUP exploration list, there are so many beautiful waterways to choose from I can't name a top spot. Every waterway has its own uniqueness and I find that the people you meet along the way is the difference between a good adventure and a great adventure.
SB/Where is the most memorable place you've been to with your SUP? And what is the most memorable thing you've come across?!!
BN/I have been really lucky to be able to travel to some incredible places around the world. I don't think I can choose one memorable place or moment as there are a few at the top of my list. Hawaii is always one of my favourite surfing destinations. I really have a fascination with surfing big waves and the thrill you get from it. The Maldives is so picturesque and I am fortunate enough to have been there a few times working as a surf guide. The Wave Pool in the United Arab Emirates is mind blowing, and my favourite wave to surf is Teahupoo in Tahiti. It's so perfect. Whilst competing in Nicaragua for the ISA World SUP Games, I had the chance to explore Lake Nicaragua with my SUP, paddling through incredible islands. Some filled with monkeys.
SB/Do you have a chance to get out exploring whilst competing on the Stand Up World Tour?
BN/I have been competing on the Stand Up World Tour for the last two years now, and each each time I really try to get out to maximise the experience of the country I'm in. I travel with my parents quite a bit to most of the tour stops as they want to experience new places and cultures as well. It's a good balance to have when you're away competing, heading out and immersing yourself with the surrounding people, cultures and places. But when you're there to compete, the surfing comes first. When the competition is finished it's time to relax and explore the country a little bit.
SB/Why do you think people should get into SUP exploration?
BN/Stand Up Paddle is one of the easiest and most enjoyable water sports. It's so versatile and allows for unique adventures in almost any waterway. SUP gives you different perspectives you wouldn't usually see and adds more enjoyment to your daily activity. With the technology of inflatable Stand Up Paddleboards, the accessibility of the sport is opened up to the world. DO NOT FOLLOW encourages people to create their own experiences and adventures through the use of a Stand Up Paddleboard, or any other water craft for that matter.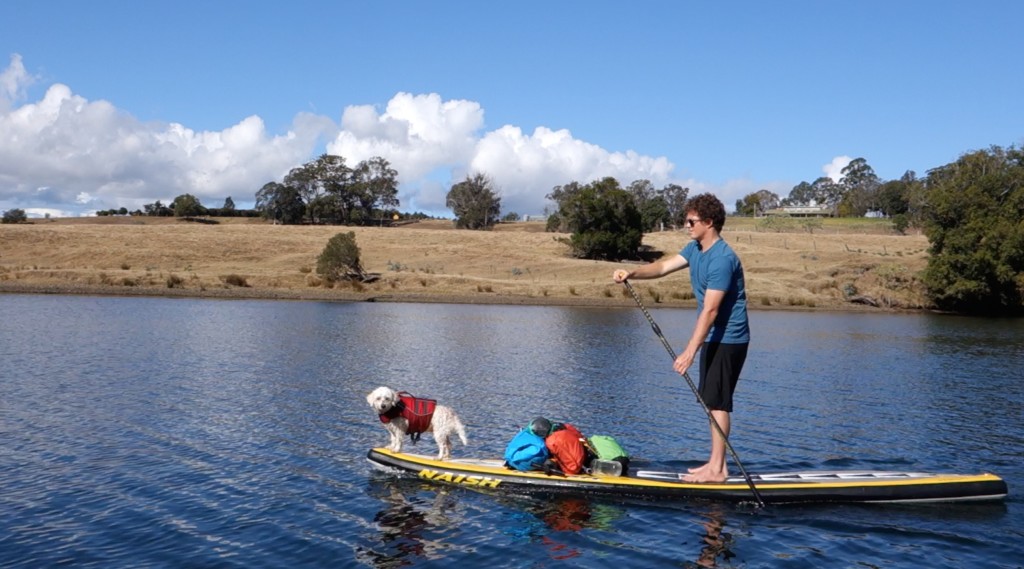 SB/How do you have time to do it all?!!
BN/I don't haha! I'm still trying to find a balance between juggling the website, researching the next paddle adventure, editing the videos, training and surfing, and getting all this done within a timeline. Sleep has definitely taken a back seat to the priorities. Each day I feel it gets easier but there is an endless list of things to do. It is really good to be busy as it's go, go, go and I'm starting to really find myself and enjoy what I'm doing.
SB/And anything else you'd like to mention?
First of all, thank you Reuben for the opportunity. A big thank you to my family who support me in everything I do. I wouldn't be doing what I am today without their love and support.
On a final note, I am actively involved with the promotion of such a growing sport through the paddling adventures of DO NOT FOLLOW, and also in my everyday life whilst simultaneously competing on the Stand Up World Tour. If any corporate partners are interested in becoming connected by means of a brand ambassador, please contact me through donotfollow.com.au
So, all that's left to say is… DO NOT FOLLOW. Get out there exploring with your SUP. And remember to let SUPboarder know what you've been up to!