On 24th – 25th of May hundreds of paddle boarders, kiters and more descended upon Dollymount Beach, on the outskirts of Dublin, for the annual 'Battle for the Bay.' Now in its eighth year, the Battle attracts competitors from far and wide, for a whole host of activities on and off the water including boarder cross racing for the kiters and, more importantly, the Dublin Bay SUP Classic.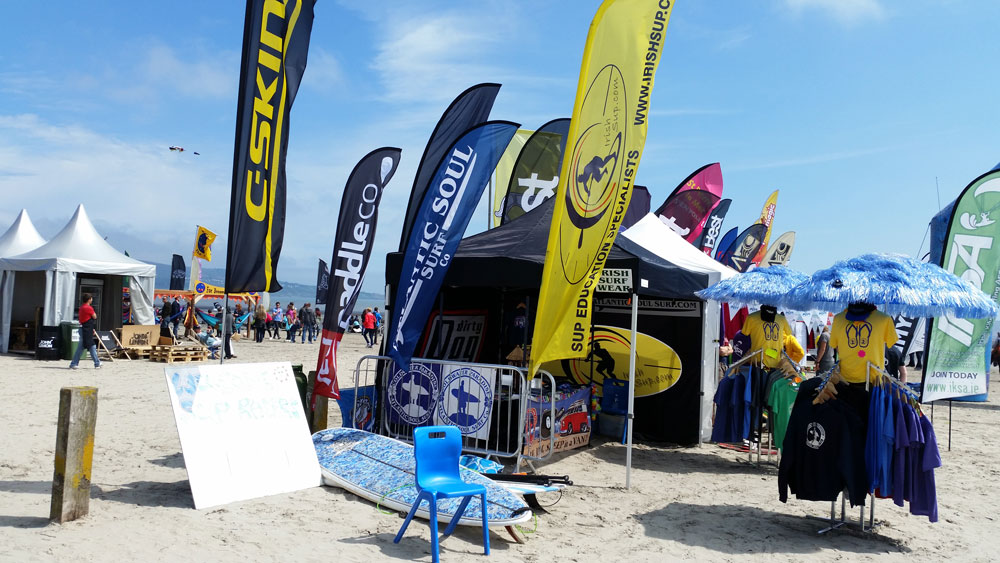 The SUP Classic consisted of three disciplines: a survivor series, a distance race and finally a sprint race.
It was SUPboarder team rider Peter Kosinski, fresh from his victory at the Battle of the Thames, that again showed why he is already a force to be reckoned with in the world of SUP racing. Peter took wins in both the SUP pro endurance race (a 10 km paddle which started on sheltered seas and ended with 2 km across chop and 25 knot winds) and the SUP pro sprint races. However, Peter did wimp out of the survivor races claiming to be 'saving himself' for the distance race! It was a convincing win for Dan Gardner in the survivor race which was a great racing format: a short sprint, with three people eliminated after each race, and the next round starting 5 minutes after the previous winner finished. Simple, fun to watch and intense racing!
Top lady of the weekend was Dr. Katie McAnena. Katie showed some pure grit and determination to not only take 1st woman in the survivor series, but also finished 3rd in the 'men's' fleet. Shortly after Katie stepped onto her race board to be the only woman to complete the gruelling 10 km distance and take yet another win.
Whilst the racing skills of the pro winners were impressive to witness, it was even better to see such a depth of talent across all fleets. In both the men's and women's categories there were competitors of all levels enjoying SUP racing, being on the water and pushing themselves. It was fantastic to be part of such a great event and as a travelling Brit and first time SUP competitor, I couldn't have felt more welcomed by both the organisers and fellow competitors.
Anyone thinking of entering a well organised watersports festival, with racing for all levels and a friendly vibe, get yourselves over to Dublin for Battle for the Bay 2015. There's a great party too! I'll see ya there.
Report written by Amy Carter –  Watersports writer and editor – Check out more info about Amy here.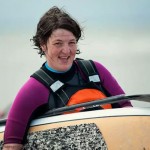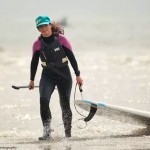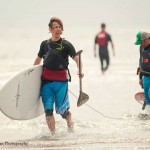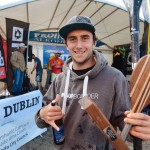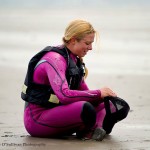 SURVIVOR LADIES
1. Katie McAnena
2. Amy Carter
3. Sarah Gannon
SURVIVOR MENS
1. Dan Gardner
2. Keith McGuirk
3. Paul Kiernan
PRO DISTANCE LADIES
1. Katie McAnnena
PRO DISTANCE MENS
1. Peter Kosinski
2. David Mangan
3. Justin Kinahan
OPEN DISTANCE LADIES
1. Amy Carter
2. Olwen Dooley
3. Orla Doogue
OPEN DISTANCE MENS
1. Keith McGuirk
2. Justin Van Zyl
3. Paul Kiernan
PRO SPRINT MENS
1. Peter Kosinski
2. David Mangan
3. Keith McGuirk
OPEN SPRINT LADIES
1. Olwen Dooley
2. Michaela Vonstein
3. Orla Doogue
OPEN SPRINT MENS
1. Dave Owens
2. Paul Kiernan
3. Stephen Sherwin
For more information on SUPing in Ireland visit www.irishsup.com