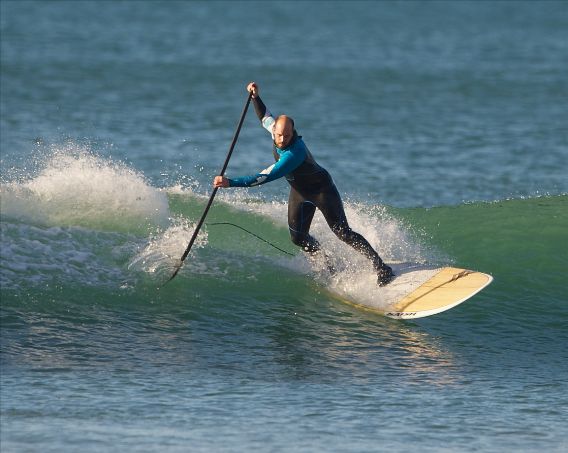 ASI Level 3 Stand Up Paddle Instructor (Beginner Surf)
Accreditation Workshop
7 May 2014
Gwithian Hayle Cornwall
Also SUP instructor workshops for:
L1 Enclosed Flat Water (3-4 May),
L2 Exposed Waters (5 May)
Water Rescue (6 May).
Enrol in all workshops for discount.
More information and enrolment on ASI website…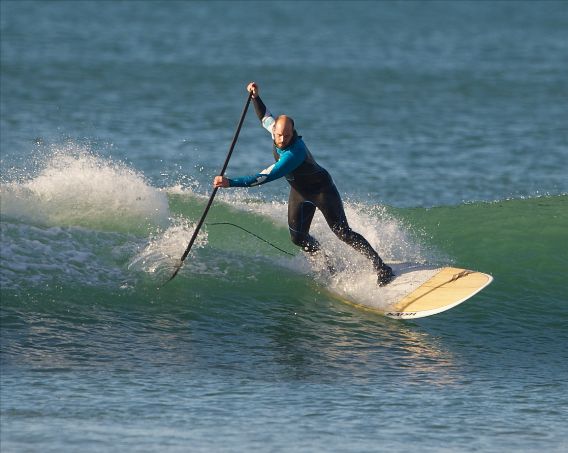 Ready to Race Clinic  – Now scheduled for the UK
10-11 May 2014
Ipswich, England
With ASI Master SUP Trainer and Molokai competitor, Will Anido.
2 day and 1 day options on – 10-11 May 2014.
Hosted by Suffolk SUP.
Includes 2 x video analysis and ASI Summer of Fun tank top.
More information and enrolment on ASI website….
This introduction course is for anyone interested in increasing personal SUP skills or being involved in SUP flat water racing at the recreational level.
It covers fun local short races to longer distances of 10 km (6 miles).
Topics covered:
-self strength and conditioning exercises to get yourself in good SUP shape
-understand how to prevent injuries
-how to apply correct SUP skills and techniques
-what works best for your body shape and size
-race techniques
-how to develop your own personal improvement program and a basic competition race program.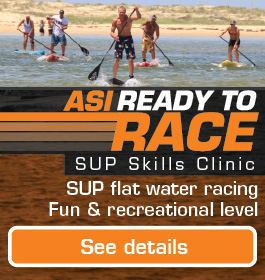 ASI SUP Instructors accreditation workshops
Tamworth, Midlands England
16 – 18 May 2014
Enrol now for:
ASI Level 1 SUP Instructor Enclosed Flat Water on 17-18 May 2014.
SUP Instructor Water Rescue 16 May 2014.
Hosted by Central SUP.
Trainer Will Anido.
Home of the famous Tamworth Castle.
More info and enrolment on ASI website…
ASI Level 1 Surfing Instructor Accreditation Workshops
Enrol Now. Get ready for summer
ASI Instructor accreditation courses provide the highest international standard in the world.
Offering a range of instructor programs
ASI is the most experienced and professional training provider – over 10 years experience
Offices in Europe, Australia, USA and operating in other countries.
Get all the information and tools to start delivering lessons from start to finish: lesson plans, instructing tips and techniques, safety, group management and more.
Includes reference manuals – Level 1 Surfing Instructor Training manual, ASI Learn to Surf manual for beginners and ASI Learn to Surf manual – Intermediate level – with great information for instructing.
Travel the world, set up your own school. Become part of the ASI workshop network of instructors and accredited schools.
Get on board with ASI and go places.
Next UK surfing accreditation workshops – with 4 day surf lifesaving courses (instead of 6 days !) so you can complete all your instructor requirements efficiently.
Enrol now.  Includes: FREE ASI Instructor t-shirt
9-11 May 2014    England. Cornwall-Bude Enrol
17-19 May 2014    England. Cornwall-Hayle-Gwithian Enrol
28-30 May 2014    Wales. Pembrokeshire.  Enrol
30 May-1 June 2014    Nth.Ireland, Portrush Enrol
6-8 June 2014    England. Cornwall-Bude Enrol
13-15 June 2014    England. Cornwall-Hayle-Gwithian Enrol
27-29 June 2014    England, Devon-Challaborough Enrol
Course dates and enrolment information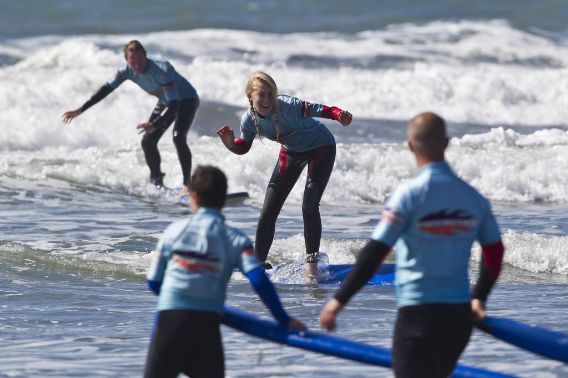 New ASI UK-Europe Office Location
ASI has now set up a dedicated office in Bude Cornwall.
Bude is a fantastic location – with amazing surf, bodyboard and Stand Up Paddle flat water locations.
ASI CEO Tania Nesbitt has been involved in selecting the new location and appointing administration staff.
Its all gone very well.  Although the new in-house copier-printer was the biggest challenge to install, says Nesbitt. It was pulled apart then took 3 big guys and lifting equipment to get it inside.
All systems are go, with full technology links to our offices in Australia and the USA.
ASI schools can readily order learn to resources to provide for students lessons and have them with 7 days from ordering.
The new address details are:
PO Box 106, Bude Cornwall EX23 8RT  England UK
Ph:  07896614536
E. uk@academyofsurfing.com
Instructors make sure you send your record books to the new address.
ASI Stand Up Paddle Instructor Accreditation Workshops
Get qualified now ready for summer.
Choose from a range of locations and a qualification level that suits your ability location.
ASI leads the world in stand Up Paddle education and training, having created the standards in 2008 and with workshops currently being delivered around the world.
Next UK workshops
2-5 May – East Lothian Scotland
3-6 May – Gwithian-Hayle Cornwall England
16-18 May Tamworth, England
31 May – 3 June – Ipswich,Suffolk, England
16-20 June – Pembrokeshire, Wales
ASI also has workshops in Europe – Portugal, Alicante Spain, Mallorca Spain, Amsterdam, Finland and more….
Find Europe workshops
Also USA &  Australia workshops.
Become an ASI Accredited instructor and join the ASI worldwide network.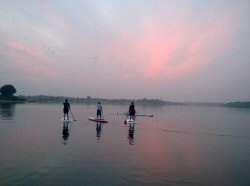 ASI SUP Yoga Instructor Certificate
5 May 2014.  Amsterdam
9 May 2014 Moraira, Spain Alicante-Moraira
This one day SUP Yoga instructor workshop sets the world wide standard.
Topics covered:
Identify SUP yoga hazards and client safety management techniques
Identify emergency processes and response
Demonstrate correct SUP Yoga techniques
Develop SUP yoga sessions and programs for the client group
Demonstrate delivery of SUP yoga sessions
Assess clients and provide feedback including technique rectification
Identify suitable SUP Yoga instruction equipment.
Evaluate own SUP yoga instruction techniques
Deliver by ASI Master SUP Yoga Trainer:  Charlotte Piho.
More information and enrolment….
Photo below is the stunning SUP Yoga location at Spain Alicante-Moraira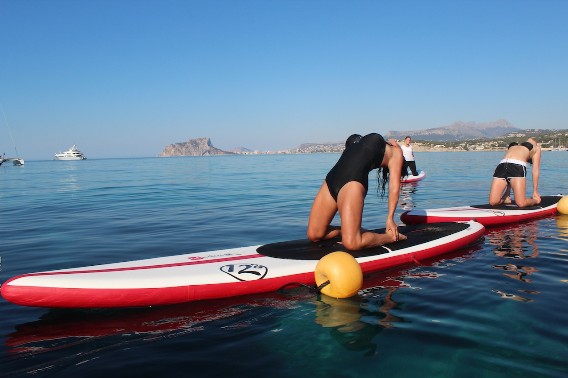 ASI Instructor Renewals  Due
Due 30 June 2014
Renew you ASI instructor qualifications.
Only A$55.  (£30)  One fee for multiple instructor qualifications.
Easy online renewal.
Surfing
Stand Up Paddle
Bodyboarding
Which ASI SUP Instructor course would suit you?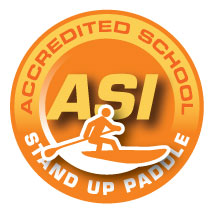 ASI has created the following SUP instructor framework to provide a range of instructor accreditation workshops to suit your location and skills.
Level 1 SUP Instructor (Enclosed Flat Water)
for instructing at inland waterways and bodies of water including creeks, rivers, lakes, lagoons, estuaries, canals that are no wider than 1 km, with no swell or breaking waves.
Level 2 SUP Instructor (Exposed Waters)
for instructing at protected coastal beaches, bays, harbours and inland bodies of water wider than 1 km (0.6 miles). Shore-break up to 1½ feet, swell size up to 2ft. No breaking waves.
Level 3 SUP Instructor (Downwind and Distance Paddling)
for instructing for 10 kms, (6.2 miles) paddles with the wind behind and speed greater than 15 knots and less than 20 knots.  Locations defined as wide open stretches of water such as exposed coastal waters and protected bays, lakes, lagoons. Swell size up to 4 ft, no more than 500 metres from shore.
Level 3 SUP Instructor (Beginner Surf)
Instruct and manage stand up paddle surfing sessions in surf up to 1½ ft (½ metre).
SUP Instructor Water Rescue Award
Perform simple rescues in SUP enclosed flat water and exposed waters locations or beginner surf locations.
ASI Leads the World in "Stand Up Paddle" Training and Accreditation.
Why Choose ASI?
We created the  SUP training framework and industry standards in 2008 and we remain at the forefront of SUP certification development.
Each of the training levels has even developed with extensive industry consultation
The course content is thorough and specific to SUP
Each course provides intensive information relative to the SUP environment type.
The trainers are highly experienced with years of SUP instruction experience
Full training manuals are provided at each level.  Ideal reference text.
You will get a range of tools, lessons plans and techniques to use immediately when you leave the workshops.
Career progression from Level 1 to Level 6. Different SUP streams.
With offices in other countries, you can work about the world with your ASI certification.
Become an accredited SUP school and access a range benefits, ASI learn to SUP programs and resources ideal for your students, schools, colleges and corporates.