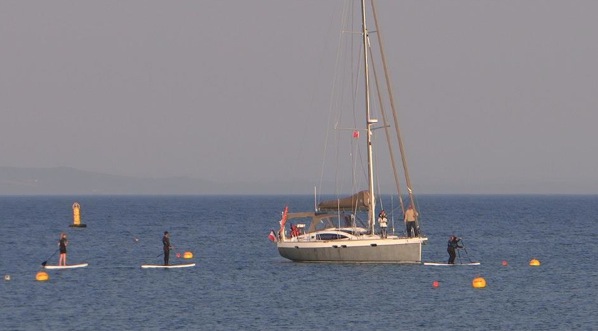 After seeing the fun being had by other clubs on the SUPboardermag website, we decided to start our own club in Lyme Regis. 2013 has been our first year running the SUP Club here at Boylo's Watersports on the seafront. We tried feeding off the updates from other clubs on the SUPboardermag SUPC section to get inspiration for structure and events. It certainly helped and hopefully with the success of this first year we can build and develop the Stand Up Paddle Boarding Club into a popular and regular weekly meet for all the seasons to come!
Numbers this season have been brilliant and even when the weather hasn't been ideal, the turn out has still been strong. Initially the club was set up so that we could offer a bit of informal SUP coaching and experience to the local people in and around Lyme Regis at a fraction of the price of a normal lesson and at a time that people could make.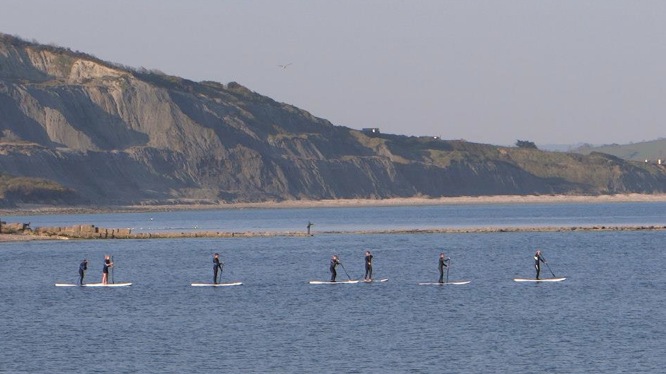 Every Wednesday at 6pm, the club would converge at the shop and be organised into the groups for the 30 minute slots for the session. Whilst there was a bit of juggling with positions some weeks, we felt this first come, first paddle format was relaxed and worked perfectly. Our members took the time on the beach waiting as an opportunity to get to know the others in the club and this made a chilled and fun atmosphere on the water no matter who was out!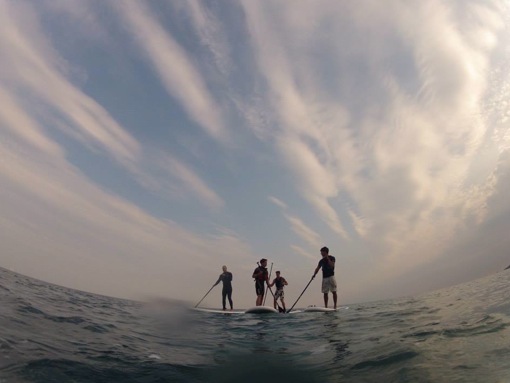 Fun and enjoyment was the name of the game every week this summer. Whether we were doing a lengthy paddle out to the cardinal mark in the bay, practising spins, or even a little wave riding, everybody got involved and gave it their best shot. It was a joy to teach and be a part of as every week brought something new. Sailing yachts to share the bay with, sunshine to bronze the skin and Lyme's epic coastline as a backdrop!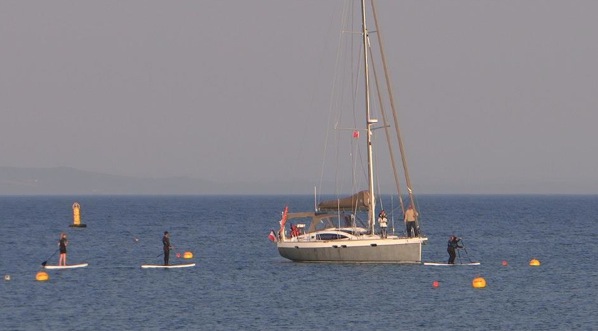 It was great to see the improvements made by all of the club members from start to finish this season. Complete beginners and those that had done it before, were constantly keen to learn and try new skills and it really showed in their capabilities by the end of the season. What started off as instructional sessions ended as fun mutual training for the instructor as much as the members!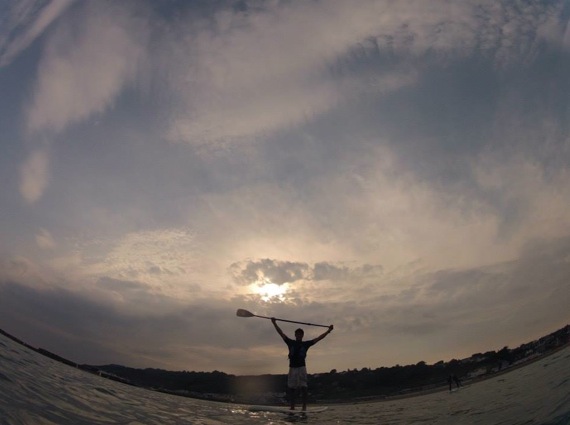 We're unbelievably happy about how this first season went! We've got strong foundations now to build on for next years SUP club and cannot wait to get the season started! Thank you all for being a part of it this year and see you all in the spring!
You can find details of our SUP Club and shop on our website and facebook page. See you on the water!