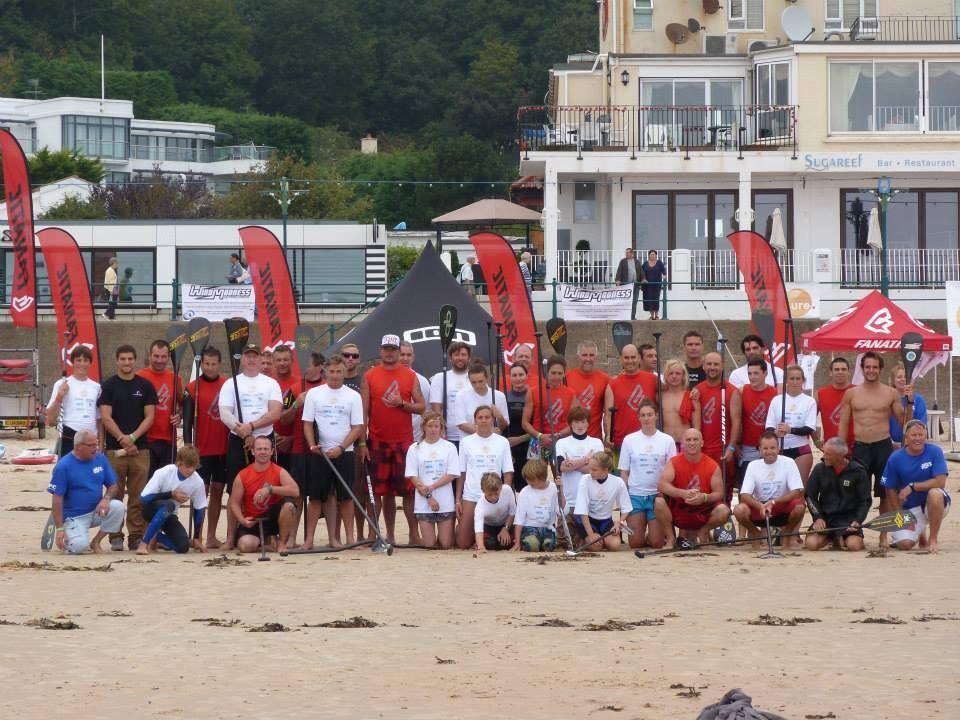 28th 29th September saw the inaugural Battle of the Rock presented by the Jersey Paddle Club. The event, staged over 2 days and spilt between St Brelades Bay and St Ouens Bay, attracted 51 competitors to the Jersey waters from as far as the UK and France plus many from Jersey.
There were categories for SUP, Prone, OC-1 and Surf Ski split between Elite, Open and Junior and each category had healthy competition. There were 3 main races over the 2 days and a fun relay on the Sunday morning with 8 teams of 5 each doing a lap each of a short sprint course.
The Elite 12'6 and 14ft SUP class saw some of Europe's top paddlers battling it out for 1st place at the end of day 1 with 4 competitors in the 12'6 class going in to day 2 vying for 1st place.
The final race of the weekend was a 13km distance race from St Brelades Bay to St Aubins Fort and back. As the racers came in towards the shore for the sprint to the finish line it was no surprise that the top guys were neck and neck coming in with the winner being decided by a sprint finish up the beach which made for great action for the spectators on the beach.
This weekend was not only a first for Jersey but it was also a British SUP Team qualifier event based on the results from the 12'6 SUP race class in the  5km Battle of the Paddle style course involving paddlers negotiating a course in and out of the surf at St Ouens Bay.
The top 3 Male UK paddlers were:
1st place went to 16 year old Junior British Champion Aaron Rowe
2nd place went to 2012 British Champion Andre Le Geyt
3rd place went to 2012 British team member Mark Slater.
From the Ladies
1st place went to Fran Blake
2nd place went to Ellie Troy