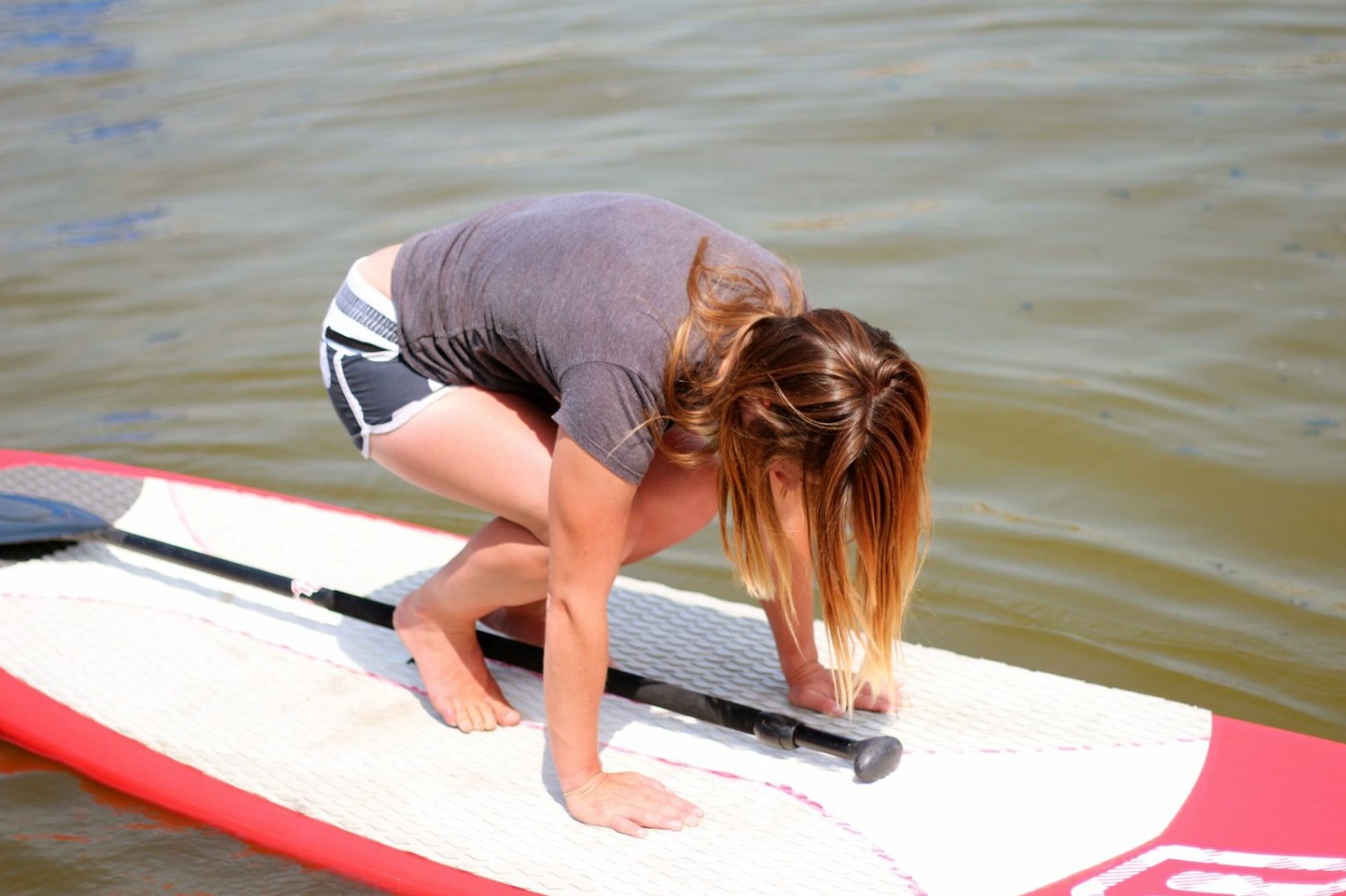 Throughout the summer, SUP fitness guru Lucy McCormick will be introducing SUPboarders to a new 'SUP Move of the Week.' So why not get a SUP fit body this summer and have a go at the;
Squat Thrusts
Not the easiest exercise on a SUP but provides a great workout, ensure you start the move slowly and as you feel more comfortable and have good technique, speed the move up.
The main muscles worked in a Squat Thrust are the lower body – glutes, hamstrings and quads, but will also work the arms and core.
Position yourself in a standing position over the carry handle of the board.
Bend your knees and place your palms on the floor in front of your feet and along the outside of your knees.
Using your arms for support, jump both feet back and land in the plank position.
Jump both feet forward to return to the squat.
Depending on your fitness level, try and hold for between 30 to 60 seconds.
REMEMBER: With all exercises, technique is the most important aspect – don't rush through the exercises, make sure you start slowly ensuring the correct technique.
Consult a doctor if you are unsure whether you should be taking part in a particular physical activity.