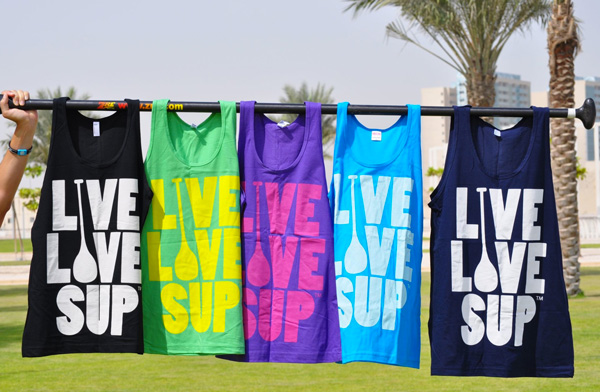 Live Love SUP is not just a brand, but a lifestyle with a charity fundraising and community development focus.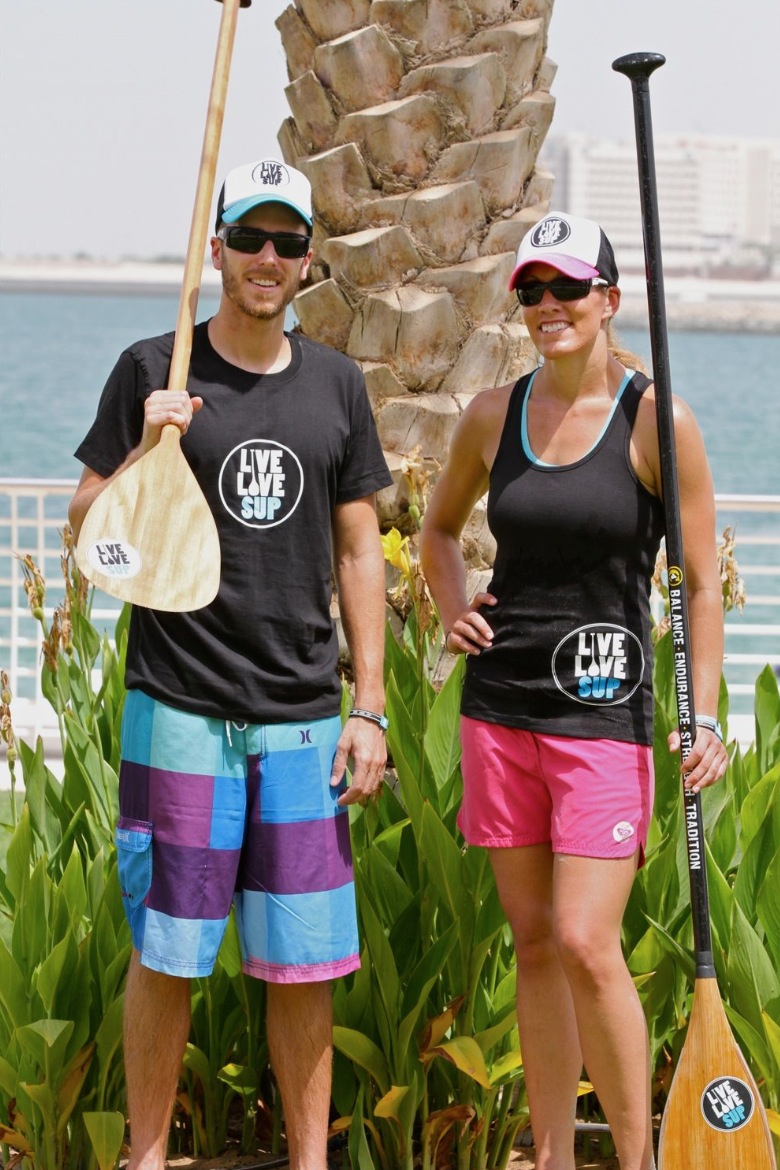 The founders Jen Scully and Nick Yates, are passionate SUPboarders. Whenever they have the chance to travel, they love spending it SUP'ing in new countries. Jen, originally from the USA, and Nick, originally from Australia, now live in Abu Dhabi and therefore consider themselves very much global citizens.  Keen to connect paddlers around the world they came up with the initial idea of Live Love SUP whilst paddling in many different locations around the world and recording their adventures in a blog. Jen & Nick explain how "having already paddled in 11 countries, it was the 2011 summer spent paddling in Switzerland and surrounding countries that sparked the idea of turning Live Love SUP the blog into something more. Something that would unite and connect paddlers around the world and also help give back in some way. We had seen the huge hearts of the amazing and enthusiastic SUP community across the world through the many charity events being held. We wanted to do our part, to help others and try to make a difference too." So Jen & Nick decided to grow their initial idea into a business with a charity focus.
A year in the making Jen & Nick created a Live Love SUP wristband that they could sell to paddlers worldwide, with proceeds from the sales going to a chosen charity. They also decided to have branded t-shirts and other accessories to sell at SUP events, with a percentage going to charity. Aswell as fundraising online and selling products to promote and spread Live Love SUP around the world. Passionate about water, it was only natural that they would research water related charities to fundraise for in their first year. In learning that 800 million people don't have access to clean drinking water, something that many of us take for granted every day, this was something they wanted to help change for the better and hoped that other paddlers would join them.
Fast forward to July 2012 and Live Love SUP, the brand was launched. However the founders, Jen & Nick explain, "we like to think of it as much more than a brand though. It's a lifestyle, the Live Love SUP lifestyle. It's about paddling and loving every moment of it. At the core of our brand is a commitment to give back. These three words, Live Love SUP is something that any stand up paddler can easily identify with and embrace, but it's the bringing together people from every corner of the world to help make a difference that is really important to us. "
So the website was up and running, wristbands arrived and t-shirts were printed. They'd carefully chosen charity:water as the charity of choice for the rest of 2012 and 2013 with a goal of raising $5,000 which would help sponsor clean water projects in developing nations. $2.50 from the sale of each wristband, in addition to a percentaged of sales of Live Love SUP gear at events, would be donated to charity:water. Jen & Nick were "ready to grow the Live Love SUP community, organically that is, and try to reach paddlers from every corner on earth."
From the US to UK, Australia to Switzerland, the Netherlands to Brazil and everywhere in between, paddlers are supporting Live Love SUP. Five passionate European stand up paddleboarders and Live Love SUP brand ambassadors are now helping Jen & Nick to spread Live Love SUP. Susanne Lier from Switzerland, Morene Decker from Amsterdam, Laura Scully from the UK, Tati from Dubai and Mikaella Yasnoumi from Cyprus have joined up "because they love to paddle, they are sharing the stoke of SUP through communities in a big way and most importantly they are big believers in what we are doing" explain the founders of Live Love SUP. Jen & Nick look forward to even more paddlers becoming part of the family soon, with brand ambassadors also in Australia & Brazil.
"The future looks bright for Live Love SUP."
"Not only is the sport continuing to grow at a rapid pace, we are connecting with paddlers from places near and far who want to help in our efforts to help us grow and share with each other. This is obvious from the number of photos that are shared with us showing their support for Live Love SUP on Facebook, Twitter, Instagram and by email.
"Not only have we paddled in 16 difference countries to do date, but Live Love SUP community has grown to include hundreds of stand up paddlers from 25+ countries and we're just getting started!"
Jen & Nick have realized the opportunities to not only support a global charity effort, but to also help support additional local projects and events, and growing the Live Love SUP community even more. In July/August, Live Love SUP are going on tour with events planned in the US, UK, Switzerland and the Netherlands where Jen & Nick will continue to share the brand, and their love of paddling. The planned Live Love SUP events are;
Central SUP Club with Live Love SUP
Nottingham, UK
Saturday August 3
Central SUP Club with Live Love SUP
Tamworth, UK
Sunday August 4
Live Love SUP and Paddlefit Europe Events and Races
Montreux, Switzerland
Saturday, August 10
SUP Amsterdam's Friday Night Paddle for Live Love SUP and charity: water.
Amsterdam, The Netherlands
Friday, August 16 from 6.30pm
It's hoped these events will help Live Love SUP to reach their fundraising goals for charity:water and other charities in the future.
"We know together we can do so much more."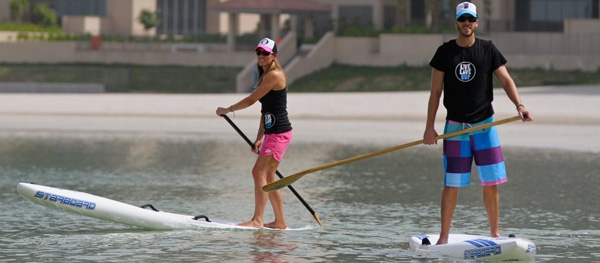 If you haven't already, jump on board with Jen & Nick, join the Live Love SUP community and do your bit for charity. And remember to look out for them at SUP events near you later this year.
Website: www.livelovesup.com
Twitter: @livelovesup
Instagram: #livelovesup
Facebook: www.facebook/livelovesup
Blog: www.livelovesup.blogspot.com
Where do you Live Love SUP?