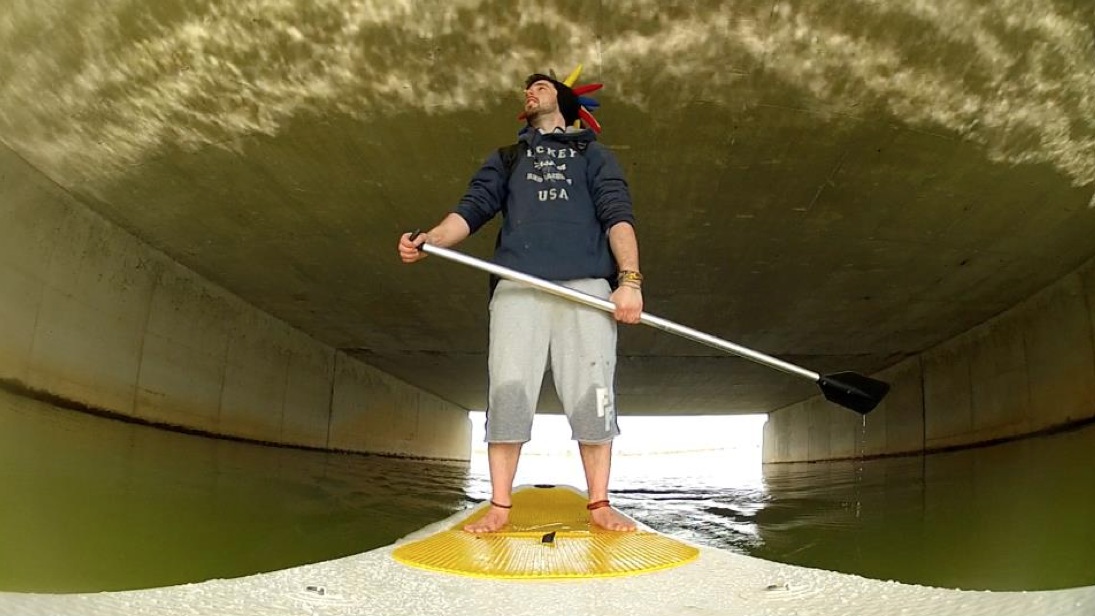 MONSTER CRIBBER
One of the UK's top big wave surfing locations in Cornwall, the 'Cribber' showed its face this week, with a some SUP action going down. Top marks to Nick Healey for this ride and wipeout – Pictures by Mike Quinn Media. Mike tells us that Nick was riding a 12′ SUP, so that wave is pretty big! Jan Sleigh also got a quick ride on the Cribber over the Easter weekend, although it looked a bit sunnier….
READERS PICS
This month our readers pics have shown us some of the amazing places you can explore on your SUP. Here's Remy Boprey on the Jubilee River in Berkshire somewhere between Maidenhead and Dorney…..braving bare feet. Also Alan Butt sent us this awesome shot of his "mad Irish dentist friend" getting a different perspective of a ship on Bideford Quay, Devon , UK. If you capture any SUP moments, be sure to send them over to us.
THE NEXT LEVEL?
Now for something a little different – here at SUPboarder HQ, we like the idea of this, seems sensible and keeps you tuning your paddle technique on the snow. Tell us what you think on the forum, we want to know YOUR VIEWS..
ANIMATED SUP
Keeping with the video theme, here's a unique school project to have a go at if you are stoked on SUP. This was a school Project to promote a film promoting a tourism activity in the Pacific Islands.
ION DOWNWIND EXPERIENCE
Bad news for the team in the south of France, who have not been blessed with the correct conditions to run the event this spring. The DX team have commented that they hope to announce a waiting period before the end of the year;
'We just have to find the right timing, with a perfect forecast, the security staff ready and available with the boats, as well as the media team … and the best SUP downwinders!'
In the mean time keep updated with the team at their brand new website HERE!
TOUGH ENOUGH?
Now, if your still not convinced that a i-SUP is tough enough, there's no arguments with one of these…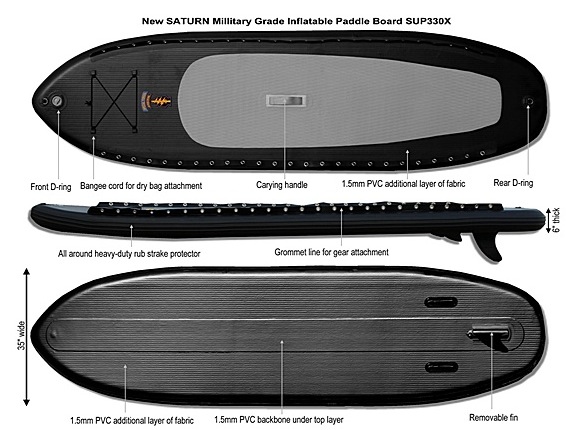 So….when you are on a SUP mission with your life on the line and need to be sure that your tools will give you every advantage possible, you should investigate the military inflatable SUP?
CONFUSED CUSTOMER ?
If you are not sure which board you should be buying from UK board brand Loco, then they have put together this nice little comparison of two of their products, the 8'11 and 8'4.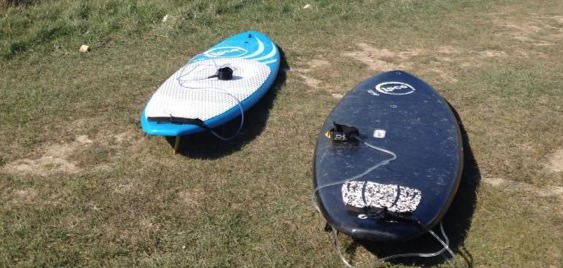 BIGGEST UK SUP RACE TO DATE?
The summer race season is now fast approaching and its kicking of with the Head of the Dart Race next weekend. With a large entry already, the organisers are confident this will be the biggest SUP race in the UK to date. Wouldn't you want to be involved?
Another awesome looking event is the Battle of the Thames that has just announced a £2000 value prize stash and attendance from superstar paddler Jamie Mitchell (Australia). Last years Battle of the Thames looked like great fun – check out the video:
A different perspective
We have seen some great places to SUP this week from our readers, but here is an awesome video from www.4elementsni.com of them SUPing at the Giants Causeway, Northern Ireland. Definitely a great way to see this stunning landmark from a different perspective!
JAIL BREAK!
Now here's a unique charity SUP event that we recently heard about from Sharon, Sarah, Tamsyn and Kizzy.
"On April 20th, 4 staff from the Storybook Dads charity will be going on the run as a chain gang for 48 hours. We're aiming to raise £1,500 which will be split with Vranch House (a children's charity based in Exeter who arrange this annual event).
We'll be hijacking transport, kidnapping passersby, scrounging donations and PADDLE BOARDING CHAINED TOGETHER. Big thanks to SUP Rental for sponsoring us. We will be paddling on Looe River, Cornwall, UK on Saturday afternoon."
If you would like to support these great causes visit the Dartmoor Jail Break Just giving page- http://www.justgiving.com/SBD-Escape-Team . Or perhaps you would like to join the paddle board chain? Then get in touch with the team on the website www.storybookdads.org.uk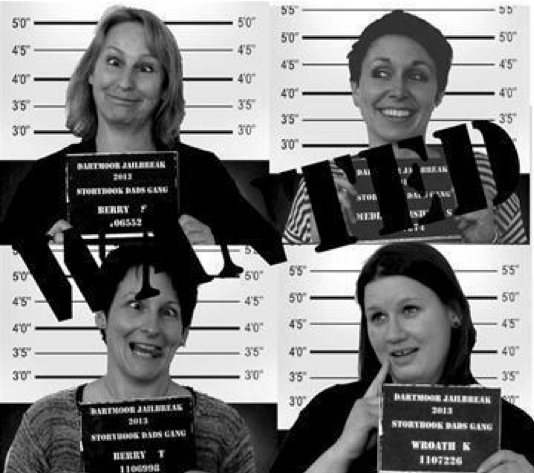 And Finally…
Thanks to all our Facebook fans for your fantastic response to the Caption Competition. The winner was Rory Church who already has his SUPboarder stickers. Check out this weeks competition HERE…you have until 9pm tonight to enter.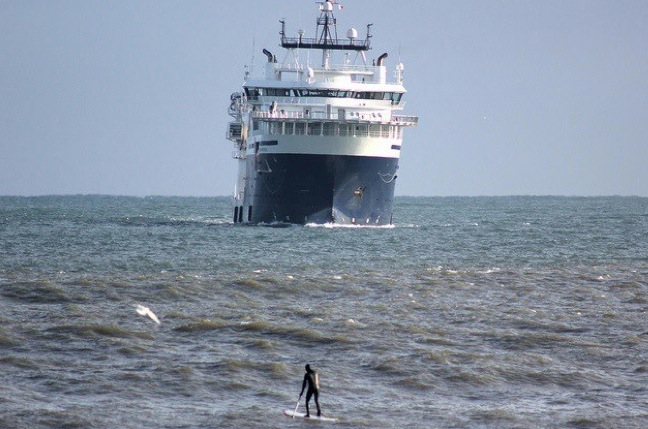 Happy Paddling!
SB