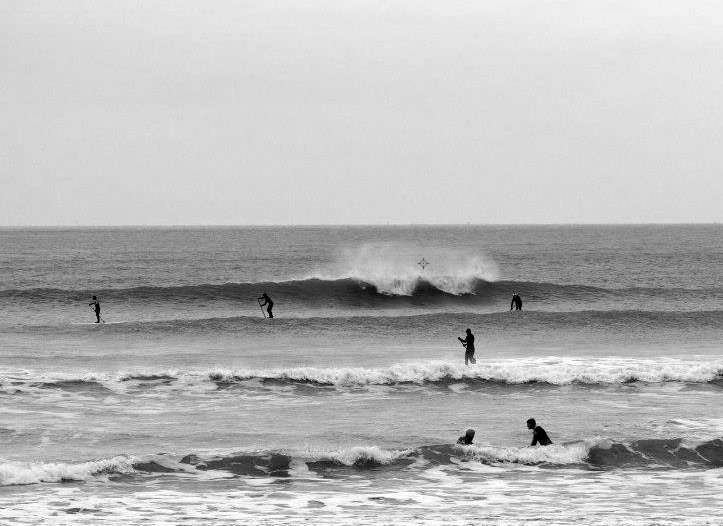 First up this week, courtesy of Team GB manager Matt Barker Smith is the trailer for the forthcoming video release documenting team GB's ISA Peru trip. Check it out and keep tunes for the full feature.  We are just keen to see if he actually did make the team eat Guinea Pig…?

COMIC SUPing
In the UK on Friday was Comic Relief, a huge charity event focusing around Red Nose day where the public are encouraged to do funny things to raise money for charity.  Inland SUP's Keith Wraight took on the challenge to SUP the 7 miles to work.  Keith commented to SUPboarder after the challenge;
"Thankfully i didn't get wet although a few power wobbles occurred due to large predator sharks swimming under the board – honest. I completed the 7 miles in 1 3/4 hours on an all round board – good training for the HOTD."
Check out Keith's Radio Interview here, explaining that his SUP is not an over sized surfboard….
It looks like Keith is training for the Head of the Dart (HOTD) race like Will Rogers, who's feature on his training for HOTD was published earlier this week.  Sounds like this years event will be a busy one, so enter now, before the 100 places run out!
ION DOWNWINDER UPDATE

Heading further south into Europe now and the epic looking ION downwinder has had to decide against running this week due to safety concerns – the Mistral wind is blowing hard, but with freezing conditions are too risky.  Here's the press release:
It could have been the D-day but…
On Thursday 14th, there was strong wind and great swell outside Six Fours' bay. The race could have been launched but the organization prefered to focus on safety as temperatures were definitely very cold on this day.
The same day, we've had a morning chat with Didier Leneil, Six Fours' local and guardian of the spot 'Brutal Beach' (right behind him on the pic attached). As Didier is our forecast adviser, he announced 'we could have launch the race today. The wind was perfectly oriented to NW with gusts over 40 knots. Moreover, the swell was ideally WSW oriented which would have naturally 'pushed' us towards the shores. But the temperatures at 6-7° would significantly have decreased our endurance shortly after the start, that's for sure. It is better focus on safety and wait again."
 
So the organization is looking forward to another great forecast with a bit warmer temperatures. The 10 guest riders are still on hold, all waiting for this moment to come. During that waiting time, we have asked them their feeling about this kind of extreme SUP race.
 
We already have some great feedback from french downwind specialits such as Olivia Piana, Rico Leroy, Greg Closier, Vincent Verhoeven and of course Didier Leneil. All interviews will be released soon.
We featured the events video trailer on SUPboarder a few weeks ago, but there is also a second trailer, check it out here:
FREE SUP FITNESS CLASS
Earlier this week we featured Lucy McCormicks SUP Fitness Feature talking about SUP Yoga – if you want to get involved with some free start of season SUP Fitness Classes at Lagoon Watersports on the 30th March then get in contact here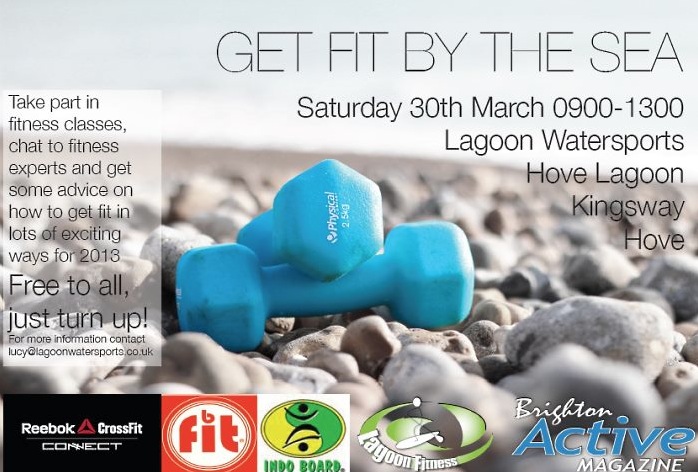 WAVE DAY OF THE YEAR?
Now still on the South Coast of the UK (which generally doesn't get much swell), the guys and girls got treated to some A frame waves when a large southerly swell pushed up the English channel last week, hitting West Witterings.  James Randall snapped these fantastic shots of the action.
West Witterings is a great place to SUP but there is also hundreds of great places to get on the water all over the UK and Europe.  This week we have added lots of new SUP clubs starting up around the country to our SUP clubs and schools directory.  If you are not yet on the map, check out the contribution page for what to send us.
Where did you learn to SUP?
This week one of our readers Stacey Smithson-Grey sent us some pictures of where she learnt to SUP in Belize.  Check out Stacey's pictures below and if you have any shots from where you learn t to SUP, send them over!
WeSUP's New Web of SUP
Falmouth based paddle board club WeSUP have also  launched their new website this week.  Its packed full of info on SUP courses and club fun as well as a great opportunity to get your photo on their new T shirt – check out the site for more details by clicking on the picture below!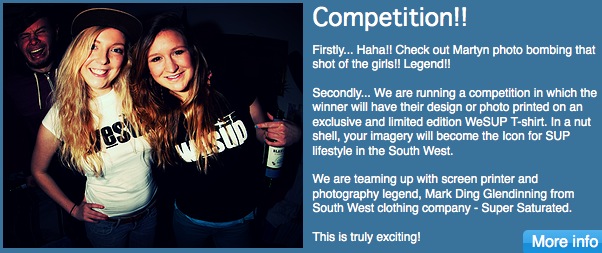 JOIN THE CONVERSATION!
And finally, SUP is such a new sport that we are constantly seeing innovations.  This weeks highlight in the SUPboarder Office was Corebans new Turbo 14′ race board concept….  What are your thoughts on whether this would work.  Tell us at the SUPboarder Forum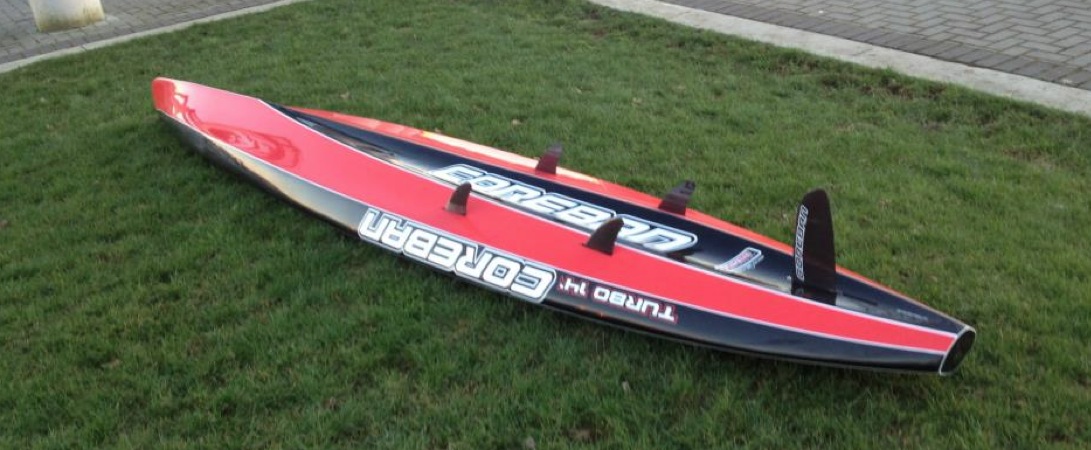 Enjoy your paddling this week! /SB