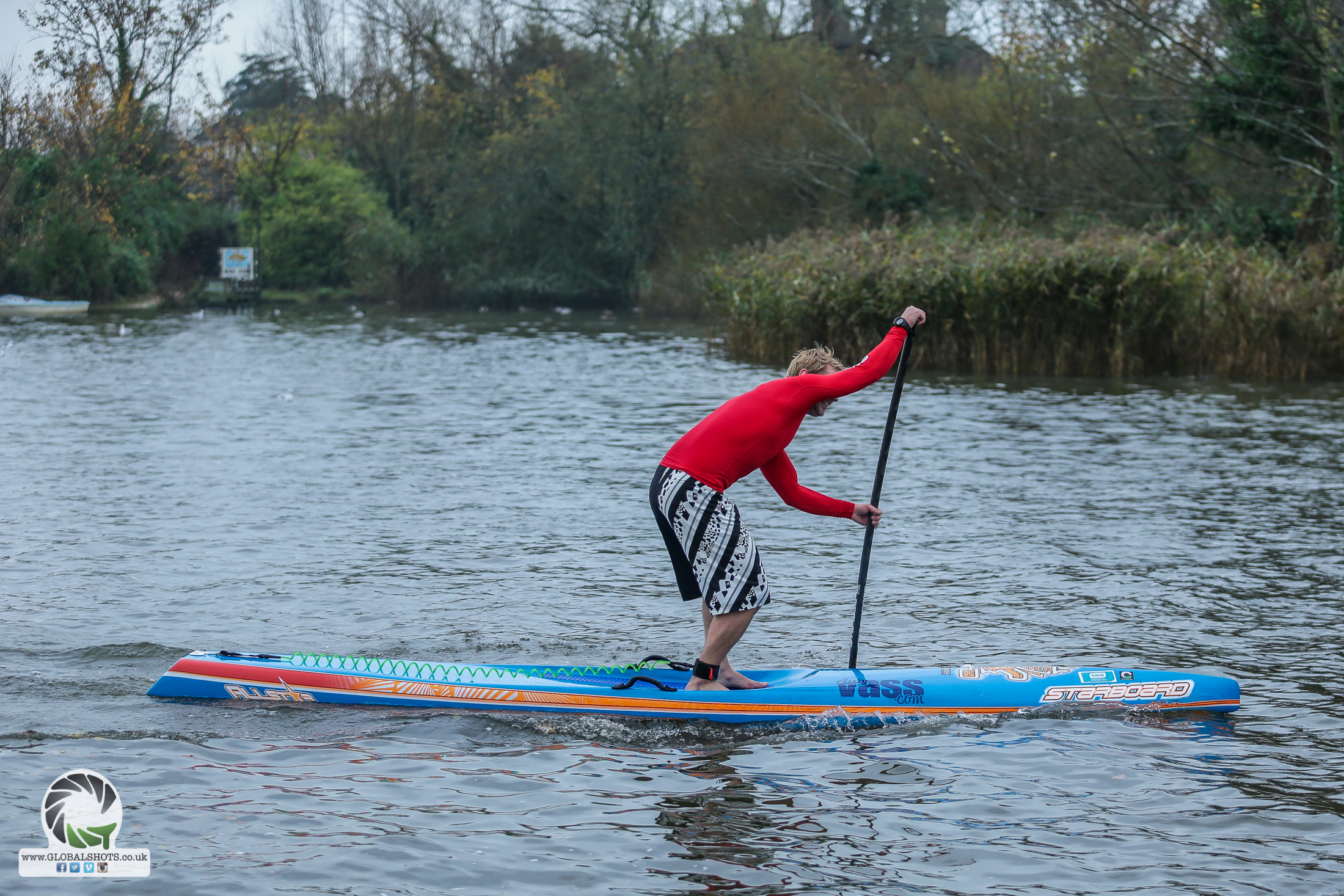 Nick Watt updates SUPboarder on last weekend's BaySUP Frostbite Race …
A very rainy start to Saturday's 9k distance race did nothing to put off the 39 paddlers for Stage 2 of the BaySUP Frostbite Race series with as always some fantastic racing.
The location was on Christchurch river with a course set out with 2 turns and multiple laps totaling approx. 9kms. A few eyebrows were raised at the briefing from some of the newbie paddlers but they were ready to take on the challenge. Even a few of the regulars looked concerned but they were soon told to man up and get paddling! Although the series is about grass roots it's still needs to be challenging and compared to many of the races in the UK 9k is nothing. Everyone finished the course with good times and seeing the delight of completing the distance from some of the newbies was awesome. We had safety cover with the club jet-ski monitoring the course as well as a lifeguard at the back of the course making sure everyone was safe.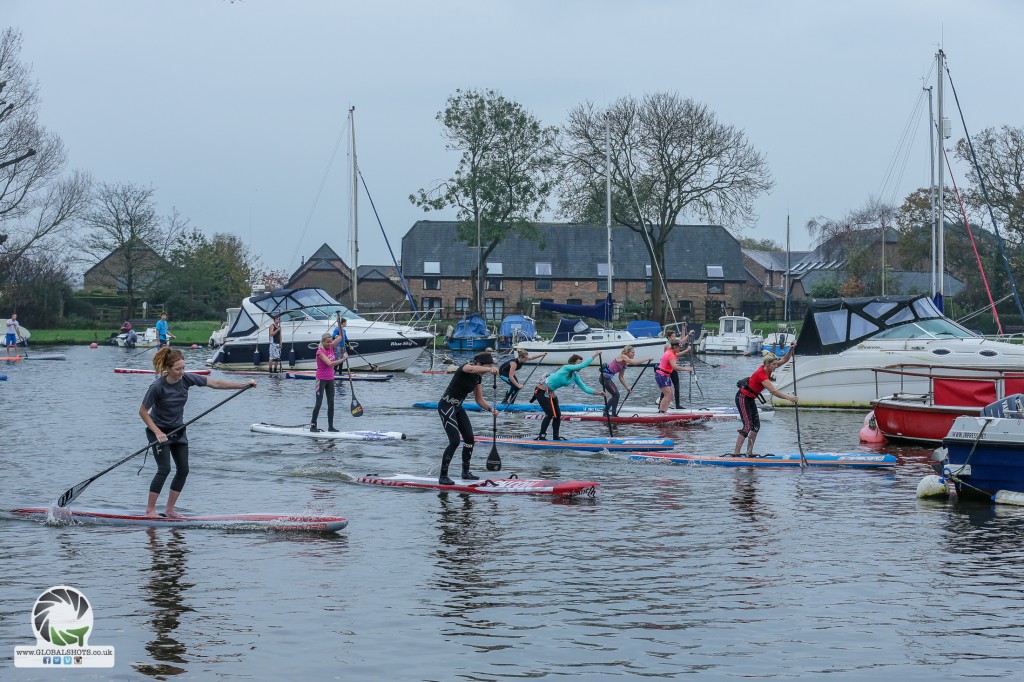 We had 42 people registered with a few dropouts due to illness but we hit the water with 39 paddlers which is an excellent turn out and definitely the best we have seen for a Frostbite race.
We did staggered starts and used UKSUP Clubs drafting rules. The ladies went first followed by 12'6 and 14' men's. There were some great battles in the classes such as Mo Guy and Charlie Gridley battling with each the whole way. Same in the 14ft with Rob Stewart, Ben Bailey and Nick Watt all creating some great pace with Ben and Rob seriously putting the hammer down on the last lap.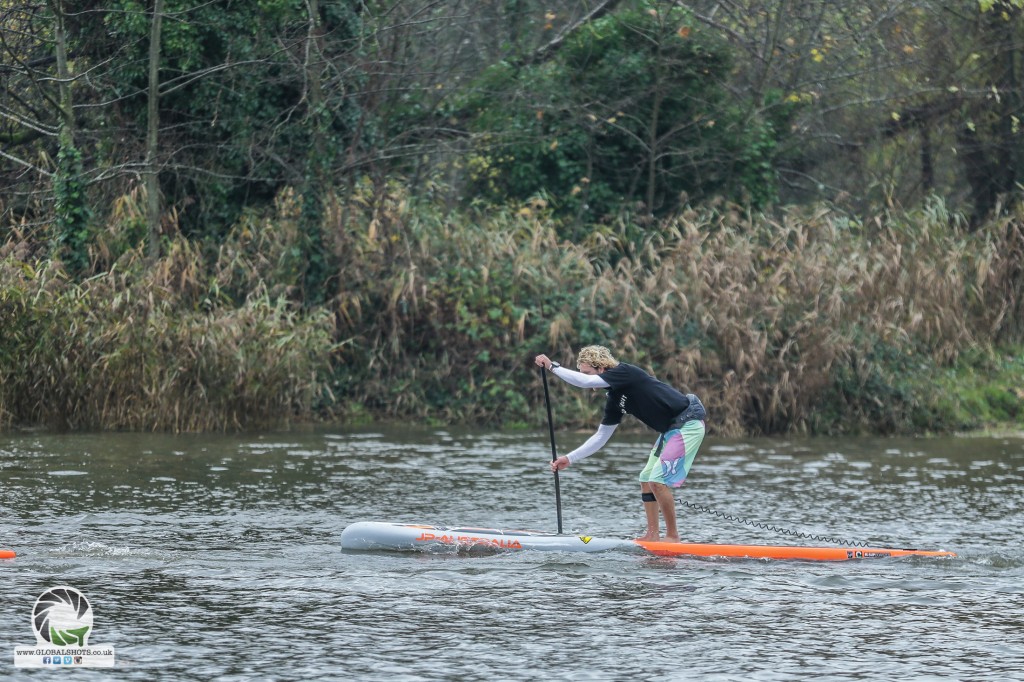 If there was an award for the best race face then this would hands down go to Scott Brown who was pulling some insane faces whilst trying to catch Pete Holliday in the 14' class.
The ladies were pushing hard as always with an outstanding performance from Kerry Baker who took the 12'6.
The overall results are as follows'. Full details with times can be found on the BaySUP Frostbite Race Series 2014/15 Facebook group page. The next race is Saturday 13th December which is a technical stage on the seafront at Surf Steps Surf School.
A huge thank you to The SUP Store (www.thesupstore.co.uk) who donated a £100 voucher which was won by Rob Stewart
Race Results
12'6 Ladies
KERRY BAKER
EMILY KING
FRAN BLAKE
14' Ladies
Jocelyn Jones
Hannah Ramsey
12'6 Men
Charlie Jones
Adam Stiling
Mark Slater
14' Men
Ryan James
Pete Holliday
Scott Brown
Images from GlobalShots