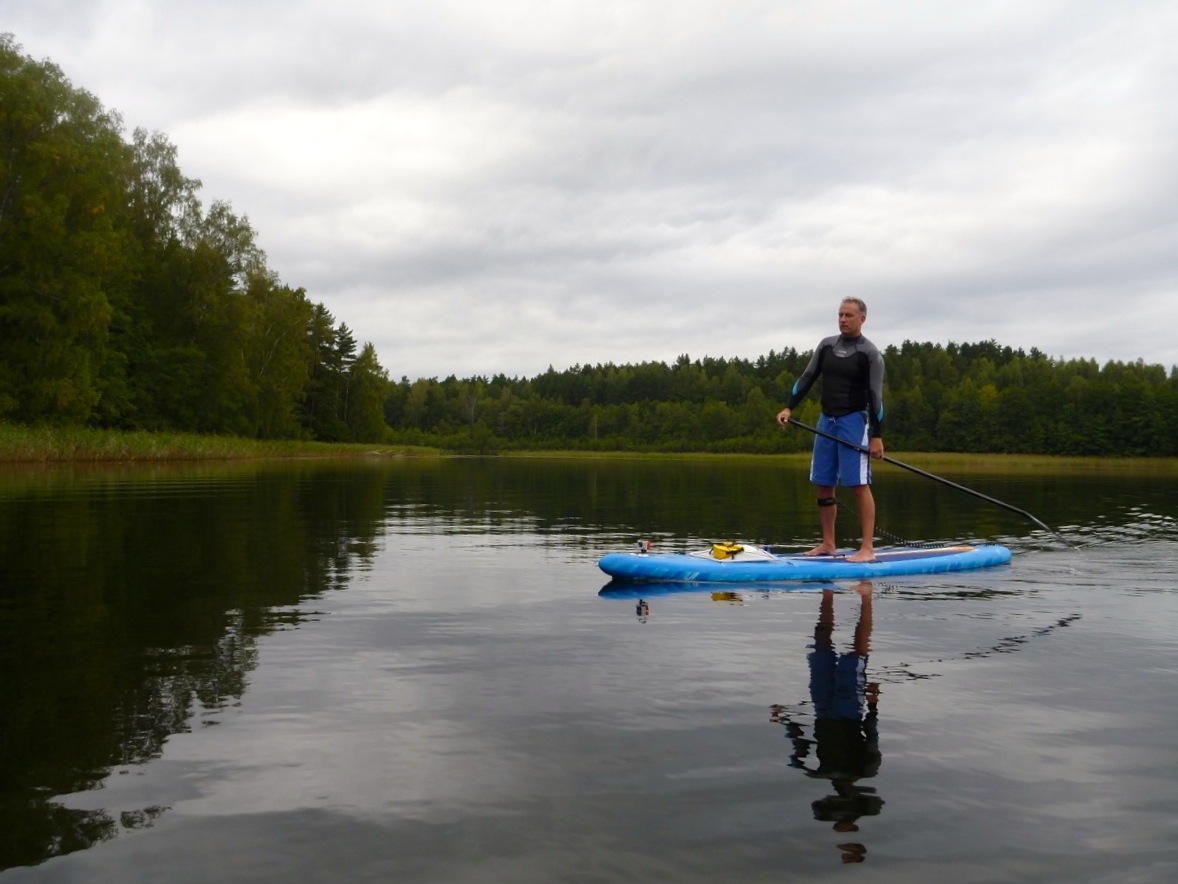 There are so many amazing places to be paddled across the globe, it's just a matter of getting out there and finding them. That's exactly what UK SUPboarder Chris Jones did. With a thirst for adventure Chris headed over to Lithuania, packed with his Red Paddle Co Explorer inflatable SUP, ready to explore! He met up with some local paddlers to get a taste of what this relatively unknown country (in the SUP world) had to offer. Chris tells the story of his SUP adventure in Lithuania…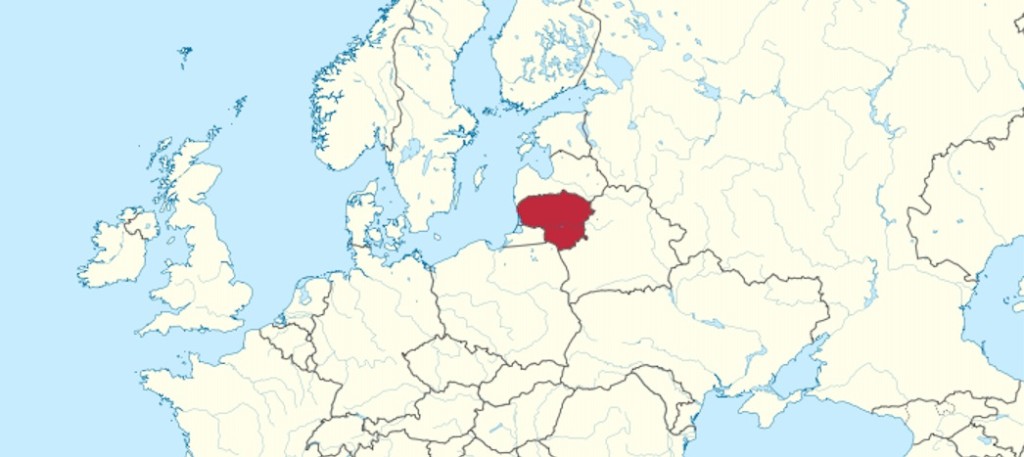 Lithuania is one of the three Baltic states. It's low lying rolling countryside is heavily forested and has a lot of lakes and some significant rivers. Generally the rivers are no longer navigable by large craft so the country is ideal for exploration by SUP.
Trakai castle is a short drive from Vilnius. It's an old site that's been heavily restored after falling into disuse in the 17th century and it sits in the middle of a set of interconnected lakes.
Access to the main lake was relatively easy from a small car park on the lakeside. There were no obvious 'no launching' signs anywhere so I put my trust in my guides and off we went.
Despite this being a tourist honeypot it was a really clean environment. There were a few windsurfers on the water as well as a number of trip round the castle tourist boats. Give them plenty of space as they are on a schedule and their customers like to wave and take pictures of SUPers on the lake. So best to breathe in (this might just be me), smile and wave back.
For me a quick paddle around the lake was fun in the conditions, choppy, glassy, headwind and downwind, bridges, wildlife and the Lithuanian version of a pasty near the end. Everything you could want in a short 7km paddle.
Two days later we had a much longer drive to Lake Aisetas in Utena County in the north east of the country.  This is a ribbon lake and I went off to explore solo with a loop that took me out and back for a total distance of 8 km. I thought that was most of the lake until I got home and looked on Google for this article. The lake is approximately 15km long so I'd barely got ¼ of the way up it from my starting point!
This lake was, I guess, Scandinavian in feel although still in a relatively low lying area. Lots of trees to the waters edge and another great paddle with a variety of wildlife including various grebes, black throated divers, egret, swan and various raptors above with pike, perch, rudd and European crayfish below.
Access was from a campsite on the waters edge. Like those found in France this was a municipal site but unlike France not signposted at all. Here a little local knowledge, or asking a local goes a long way. Like most lakes this had an area clear of reeds for swimming and ideal for launching boards.
Our next paddle was, for my hosts, the centerpiece of my stay. They planned on taking me on a river SUP, my first point to point explore. The plan was to paddle 40+ km down the river Neris to Kaunas.
The launch for this adventure was well over an hours drive from Vilnius and I found myself inflating my board at a ferry crossing. Once inflated we waited for the ferry to leave and used the pontoon to launch.
It took us over 5 ½ hours to cover 38.2 km downriver with a current that varied from nothing to about 4 km/h. Not touching land at all and eating on the fly, boards make very good floating picnic areas as long as you watch where you're drifting. My stuff was packed in a new Red Paddle Co dry bag, perfect for my board as it simply clips onto the cargo points. With that on the stern with the top facing forward I could easily turn around to get at food and drink, and mosi repellant. On a sunny, still day they were out in force. Something to make note of if they bother you.
The river itself was at times deep, fast, slow and shallow. Mostly lined with trees and the occasional house there appeared to be very few places to put in or recover. At the end we decided that Jonava would be the best place to be picked up from, short of our target of Kaunas. Guided by a friendly angler we pulled out at a local swim spot where the bank had been cleared. A very satisfying day on a paddleboard.
My final paddle was back on a lake, Lake Lusiai which is a starting point for a popular kayak round trip using a number of interconnected lakes. Our launch was a developed but deserted shore, there was not a single watersport enthusiast anywhere to be seen. With one hired canoe and three paddleboards we covered 16km in three different lakes using shallow rivers to move between them. This was a pristine environment, the middle lake on our paddle was Lake Dringykstis, this was glassy flat along it's entire length with crystal clear water at the edges and deep black depth elsewhere.  Absolutely stunning.
That, I hope, gives a taste of this unusual and interesting country, where there are plenty of paddle opportunities. Getting there, and getting to grips with the language might be a challenge but it's worth it for the quality of the environment available to paddle boarders.
Words : Chris Jones