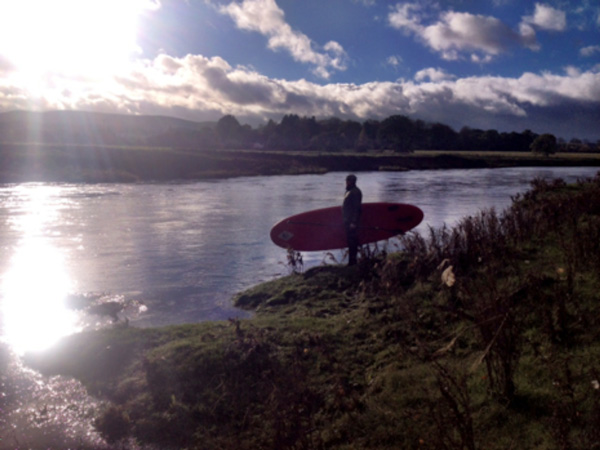 Winter has firmly set in but there is still plenty of good paddling to be had. With good planning and the correct equipment you can easily paddle through the winter, warmly and safely. In this feature we thought we would get some winter paddling tips, from the guys at the top who have been paddling in the cooler conditions a little bit earlier than many of us. The Wilderness SUP team based in Scotland, have got winter paddling sorted.
So here are Wilderness SUP's top five tips for:
Paddling into Winter
Billy Connolly once said: "there are 2 seasons in Scotland, June and Winter" but I think we can throw that quote away as we at Wilderness SUP have been amazed at just how truly stunning the seasons in Scotland have been for SUP Adventures. Spending too much time in the city you may not see the clear distinction between the seasons but on our trips it has be quite clear that Mother Nature is in charge.  Preparation, as we all know, is key to dealing with the elements but being on the water with a piercing blue clear sky, looking up at snow crowning the mountain peaks while you paddle down a river really makes you feel alive. The spirit for adventure is very much alive up here and with some of the best waterways in Europe steeped with heritage you feel like you are taking a paddle some 100 years ago.
Scotland is truly an ideal place for people who love the outdoors and when it comes to paddling there really is an adventure for everyone. From floating down crystal clear rivers rising with snow melt in the winter sun to more challenging rivers with white water there is something for everyone.
Here at Wilderness SUP we live by Poor Preparation = Poor Performance
Preparation:
When dealing with the winter elements preparation is key.
Get your kit ready the night before; there is nothing worse than scrambling around in the cold to find your fin or that missing wetsuit boot.
Have a small SUP essentials bag with a thermal blanket, some spares, first aid kit and some extra paddling fuel and we'd definitely recommend a post paddle comfort bag with a warm drink and food for when you get back to the car.
Kit and Clothing:
Don't underestimate the difference good kit can make. There is an abundance of great kit out there now from boards to apparel. Choose wisely. Always think of the worst case scenario. Do your research and dress to the conditions.
Layer up and you'll be ready for anything the weather can throw at you.  Thick, surf style wetsuits are great if you are spending a lot of time in the water but it is all too easy to overheat when paddling. Neoprene boots and a good pair of gloves with ensure that icy hands and feet won't spoil a day on the water and we all know how cosy a good hat can be.  We have found the SUP Long Johns combined with a few extra layers and lightweight waterproof have been more than warm enough for everything we have encountered.
Location and Environment:
As with any trip know your location, understand the tides or water levels. River levels fluctuate and the winter wind can be fickle. We have a set checklist that we use for every trip, no matter how often we do it.  Think about exit points along your route. Leaving things to chance can cause problems especially in winter.
Weather:
A good exploration paddler should always be aware of what the weather is doing and paddle to the conditions.  Don't be afraid to amend your route if the weather changes; after all no one really likes a headwind and rough water.  It is better to cut your paddle short than get into trouble in open water when the weather turns.
Plan Your Route:
Make a route plan and don't keep it a secret.  You're in charge here so why not plan it to finish in front of a roaring open fire?  Let someone know where you are paddling and keep them posted on any changes you have to make.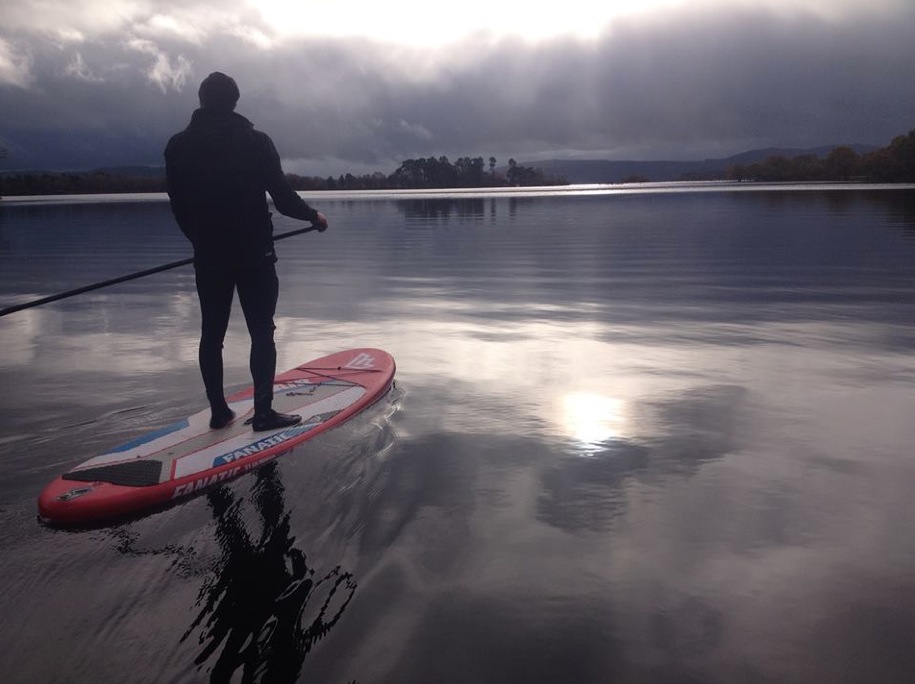 So there you have it. Don't get the winter blues, get your kit sorted, plan your trip and get out and paddle this winter. You might just have the SUP of your life.  For more information on Wilderness SUP visit their website here.