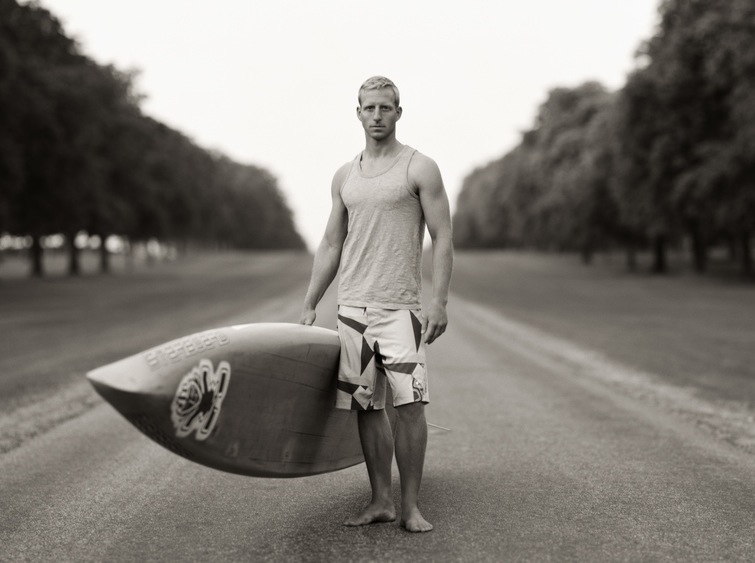 Top UK racer Ben Swails has worked so hard training physically and mentally for the goals he's set out to achieve. But sometimes all the training in the world is just not enough to get you to that start line feeling strong. Sometimes there are other factors, totally out of your control, which stop you achieving those goals in life. And that's when the mind game really begins! Ben tells SUPboarder about his year so far, and how it doesn't always go the way you planned…
I'm honest when I say that my season within this year's Stand Up Paddle (SUP) race scene has not exactly gone according to plan. It was all laid out in black and white with the SUP 11 City Tour as the highlight and primary purpose for nine months of training and preparation.
Maybe my life became imbalanced; maybe I began to over train; maybe I made a poor decision. Either way I found myself lying face down in an MRI tube whilst the tendons, ligaments, and muscles in my right forearm were examined. The orthopedic surgeon came back a few days later with the good news that, "It's not as bad as I originally thought. It's only something called Intersection Syndrome." He then added,
"You need to take four or five weeks off paddling to allow your arm to fully recover; otherwise, you will risk rupturing the tendon completely."
With only two weeks to go before the SUP 11 City Tour, I wouldn't be able to compete. My season was over. I was devastated. Never mind the fact that I got off easy and was able to avoid a surgical repair and six month recovery process. Which made me think…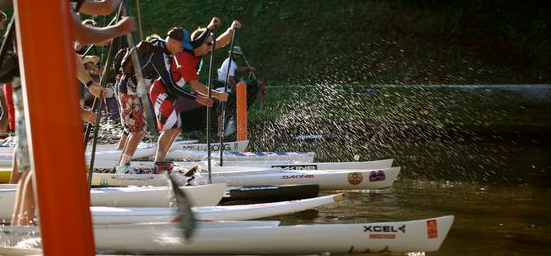 So many of us place so much importance into the specific events that we decide to enter, the challenges we set for ourselves and the vision that we have for our immediate athletic future. It can become all-consuming to the point that every amount of focus, thought, and emotion revolves around our ability to paddle, train and compete. Adding an injury or any other form of disruption to this equation isn't an option. But when it inevitably happens, we crash.
But it doesn't need to be this way…
When I was a kid, I used to spend hours making miniature rapids with stones and pebbles in a small stream near my house. Maybe this is where my love of water originally came from. No matter what I did to create an obstacle or barrier within the stream, the water would always find a way to adapt and keep flowing. It would never stop. It would just change course and flow differently, always forward.
In many ways I guess I've started to apply the same principles into my approach for life, relationships, work, athletics and competition. No matter the scenario and no matter the goal, something will always present itself in the form of adversity. An injury is one of many. It is up to us to choose how to respond to the situation, pick ourselves back up, and keep going until we've achieved our full potential. We just need to accept what has happened, adapt and change, and move forward.
Of course, it is frustrating to see friends and fellow competitors take part in something that we have been planning and training for. But we shouldn't allow adversity to shut us down and stop us in our tracks. The world's best have all likely suffered much worse than we have ever experienced and have somehow utilized the lessons to come out on top. We can do the same if we choose too.
As for an injury… rest and relax, do the rehab as prescribed, surround yourself with good people and positive influences, and slowly but surely find a way to bounce back in a big way.
I have only recently been able to begin training again for many of the SUP challenges and events that I aspire to complete within these next few months. I realize that I got off easy with a simple diagnosis called 'Intersection Syndrome.' However, the lessons learned throughout this process are applicable to so many areas of my life. It's time to put them all into effect, to train harder and smarter, and to enjoy the ride along the way.
As for the following video, it might not be SUP related, but surely some lessons are here that we can all take away with us. It's just about being on the water. Enjoy…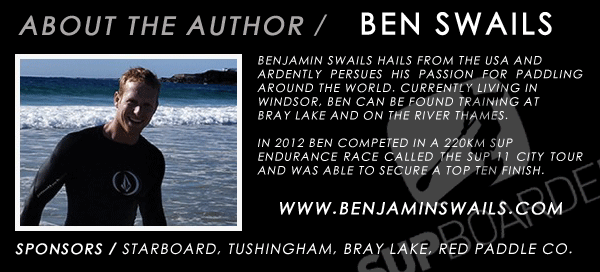 Words by : Ben Swails
Featured image by : Tomas Januska