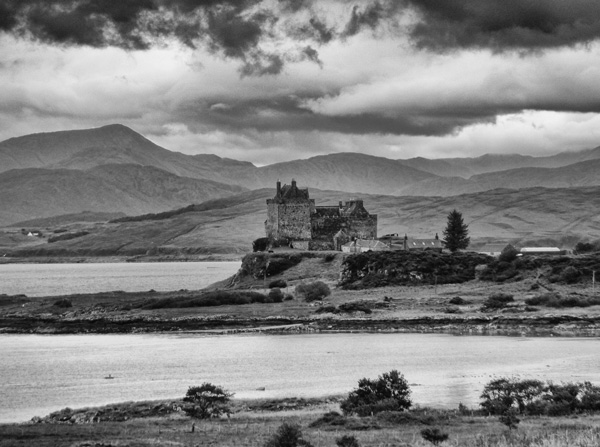 On June 21th Spencer Timson from Leicestershire will aim to complete a 101 mile solo, non-stop, stand up paddle trip from Oban on the West Coast of Scotland, through the Caledonian Canal taking in Loch Ness, to the Moray Firth on the East Coast of Scotland. All in aid of Whale and Dolphin Conservation and Rainbows Hospice for children and young people. Spencer estimates it should take him 24hrs, averaging approx 4.5mph, and allowing himself a 10 min break every 2 hrs. That's some challenge!

SUPboarder has been in contact with Spencer to find what's involved when planning such a SUP challenge. Here's what Spencer had to say;

101 mile solo, non-stop, coast to coast SUP
"Other than the normal 'why?' and 'are you mad?' type questions I'm often asked how I went about planning and preparing for the trip – I'd like to share with you how it can be done and hopefully inspire someone else to do the same."
I first decided on the trip back in July 2012 after being inspired by Bart De Zwart completing his England to Holland North Sea trip and Ben Friberg completing the 24 hour distance record in Yukon – add that to the book by Laird Hamilton I'd just read and I was chomping at the bit to do something myself  Once I'd decided on the 'where, what and when' the next step was to start putting preparations in place.
A goal
It sounds obvious I suppose but having a strong reason to do the trip is perhaps (at least in my eyes) the single most important thing.  If you are doing your trip for charity, choose one (or in my case 2) that are important to you.  Not only will it be a great way to help the charity raise funds and hopefully increase their exposure, having them as an additional reason to finish the trip adds extra motivation when you doubt yourself or things don't go to plan! I know that there will be more than one point during my trip that I will feel like I can't do it – knowing I can make a difference to WDC and Rainbows will help me to keep going!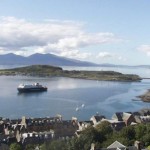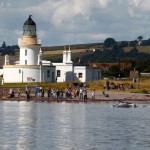 Equipment
My next bit of advice would be to make sure you get all the kit sorted you are going to need early on – don't leave it. I sent out countless emails to various SUP related companies in the hope that some would step in and offer some help. I thought, as it was for charity and that I was not keeping the kit they would all be climbing over themselves to help. Some replied with a 'sorry, not this time' but most just did not bother to get back to me at all.
There were a handful of companies though that didn't just brush the trip off –Kialoa for instance. I was bowled over by how helpful Meg Chun was. They loved the idea and I can't thank them enough for being the first sponsor. Next up was Chris at Black Project Fins. He too not only offered help with race fins for the trip, but also put me in touch with John at Red Paddle Co who were more than happy to help out with board.  I guess what I'm saying is, don't presume all manufacturers are going to be interested in your trip – most won't be, but some will be. Stick with it and don't let a few negatives put you off.
Authorities
The next step was getting the authorities on side. The 'Great Central Canoe Trail' is managed by Scottish Canals and I needed to fill in various forms, submit risk assessments etc – again something I'd not really thought about. Make sure you look into the authorities that may be in charge of the route, then contact them ASAP.  Not only can they help you with local knowledge, coverage and contacts, but they will no doubt need to fulfill various health and safety tasks a long time before your planned trip. Glad I didn't decide just to turn up!
Training
People often think that I must be doing hours and hours of very long distance training to get ready for the trip – in all honesty I'm not!  I work as a personal trainer / strength and conditioning coach so luckily can design my own training plans based on what I've learn't over the years.
"I train twice a day, 5 or 6 times a week – once in the morning using a Kayak Pro SUP ergo, an indoor bike or out on the canal and then again in the evening focusing more on shorter bursts of fitness and strength."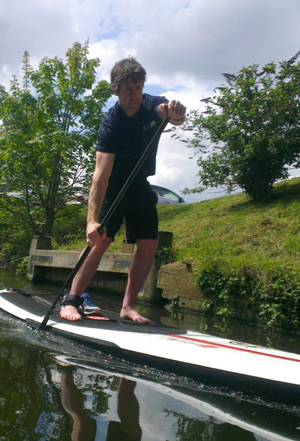 People seem surprised that I'm not doing miles and miles of training, but I am focusing on trying to improve my overall fitness levels – strength, flexibility and endurance. SUPing at the sort of cruising speeds I will be doing is not the same as training for a race.
I'm happy to offer any free advice or go into more details with regards my specific training but for now I'd say just focus on getting a good level of all round fitness along with perfecting your paddle stroke board skills.
Make it exciting to you
The last bit of advice I would offer is to choose your trip in such a way that the thought of actually doing it excites you.  The Scottish Highlands has been a favourite place of mine for years, Loch Ness in particular, so it will be amazing to see it in the unique way a SUP board allows.  I've been lucky to find a great spot to launch from at Oban. And the finish line at Chanonry Point offers the chance to see some of the dolphins the WDC helps to protect – that thought alone will help keep me going when the going gets tough.
I think the fact that 2 years ago I'd never stepped on a board goes to show what is so great about this emerging sport / activity – anyone can pick it up. And with a good enough reason, goal and determination can plan and then carry out their own challenge!  I really hope that by completing this trip it helps to open up the possibilities to everyone, you don't need to be a signed pro or an athlete – just go out and do it!
The SUPboarder Team wish Spencer all the best with his SUP challenge in afew weeks time, and will be following his training and progess closely.
For more information or to follow Spencer's 101 SUP Charity Challenge follow his Facebook page – www.facebook.com/Sup101Challenge or blog www.101sup.wordpress.com
And to be in for a chance to win some of the kit Spencer will be using during his challenge check out the prize draw details on his blog page.